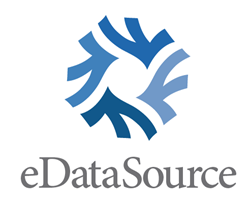 New York City, New York (PRWEB) October 09, 2014
eDataSource announced today its annual client Symposium bring together some of the top talent and thought leaders in the industry today. Jim Ducharme, Chief Evangelist for eDataSource will host the event. Highlights of the Symposium include:
Keynote from CEO G.B. Heidarsson will focus on the company mission -- "Empower our clients competitive advantage through strategic actionable information." G.B. will cover the evolution of the company and rapid growth the company is now experiencing and his future plans for the company in 2015.
Stephanie Miller, former SVP of the DMA, now partner at Top Right will speak about "Marketing: Control, Content & Community."
Industry expert Chris Marriott, vice president with The Relevancy Group, will address the key issues and opportunities in the market today.
eDataSource CTO, Chris Adams, will showcase the new enhancements to the eDataSource platform and roadmap plans he has for the future.
The company will also announce inbox Tracker 2.0 – the fastest and most accurate way to detect an email delivery problem. More information on this exciting new disruptive technology will be shared at the event.
Also being announced at the event is the addition of Arthur Sweetser to the management team as SVP Marketing for the company. "I am truly excited to be joining this growing organization as it brings the best (and easiest) way to access competitive email intelligence to marketers who value best of breed email marketing."
Ken Magill, of the Magill Report commented, "eDataSource's Symposium promises to be an informative and lively event, which is why I'm going. I don't venture out of my cave in the Hudson Valley and schlep into New York City for just anyone."
For More information, see:
Arthur Sweetser
SVP Marketing
eDataSource
617-312-5755
arthur(at)edatasource(dot)com