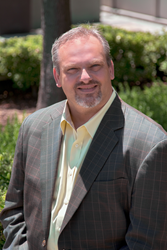 Los Angeles, CA (PRWEB) October 09, 2014
The National Will Registry is more than a simple registry. Starting in October, 2014 the Registry is now providing digital and physical storage for estate and other important family documents such as wills, trusts, living wills/advanced health directives and powers of attorney.
"This is not like Dropbox, Google Drive or one of the other cloud-based services," explains Mark Nicholas, CEO of Family Archival Solutions and the National Will Registry. "Our mission is not merely to store documents but to make sure that they are found and provided quickly to the family."
While the National Will Registry is a clearinghouse for estate information and will record the location of documents no matter where they are stored, it is particularly adept when it comes to storing digitally and physically storing estate and family documents. The National Will Registry utilizes Iron Mountain and provides world-class storage capabilities for documents that is otherwise unavailable to the retail public.
"A remarkable number of documents are lost or damaged" Nicholas continues. "Whether documents are stored with personal lawyers, safety deposit boxes or password-protected computers or cloud accounts, the documents are often left lost or left unclaimed. Events such as hurricanes and natural disasters can wipe out thousands of family documents, many of which as well are never replaced."
Particular attention is paid to digital documents, which face an uphill battle for acceptance. Digital wills are not permitted at all in many jurisdictions and, even in places where they are permitted the digital will remains particularly vulnerable when it comes to estate challenges. National Will Registry assists families by helping to prove the document's existence as of a particular time period and providing documentation to courts and estates upon request.
"We're happy to hold the physical and digital documents, and we do that well, but we care much more about helping to ensure that families are protected —regardless of how they protect their documents."
The National Will Registry can be visited at http://www.nationalwillregistry.com. The basic registry service is free to customers for life. Additional programs allow for digital and physical storage of documentation and a variety of other services, including the revolutionary Estate Roadmap, which will be of critical importance to many families.