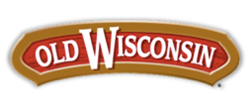 Homewood, Ill. (PRWEB) October 09, 2014
A new tailgating promotion from Old Wisconsin brings together Miller Lite with the brand's popular meat snacks in the "Touchdown to Flavor Town" campaign cheering on the Green Bay Packers. Old Wisconsin and Miller Lite are teaming up to help fans celebrate the Packers with high-value offers at participating grocery stores, convenience stores and liquor channels. The campaign is supported with in-store displays, POS and merchandisers; stadium and scoreboard signage at Lambeau Field; out-of-home, digital and radio advertising; and game-day sampling. This is the third year Old Wisconsin has sponsored fall Packers Nation promotional programs.
"Old Wisconsin is thrilled to be joining forces with Miller Lite to enhance the Packers Nation experience for fans and cheer on the Packers to another title this year," said Jeff Weber, Old Wisconsin's national brand manager. "This campaign builds on the success of past Packers Nation retail efforts to create shopper excitement and drive retail sales."
This Wisconsin-based promotion supports Old Wisconsin meat snack brands including 6 oz. and 8 oz. Snack Bites, 6 oz. and 8 oz. Snack Sticks and 9 oz. Summer Sausage paired with Miller Lite, Miller Genuine Draft, and Miller64 (24- and 30- packs, both cans and bottles). The dual-branded program features two retail windows ending in late November.
During the second retail window, Old Wisconsin invites fans to participate in the "Touchdown to Flavor Town" photo caption contest. Visit Old Wisconsin's Facebook page from Nov. 3 through Nov. 16 to submit a caption and vote for your favorites for a chance to win a green and gold tailgating prize package worth $1,500. For more details, visit http://www.OldWisconsin.com.
About Carl Buddig & Company
Based in Homewood, Ill, Carl Buddig & Co. has been feeding family traditions for more than 70 years with the very best in taste, variety and convenience. Carl Buddig & Co. is the family-owned parent company of Buddig lunchmeat and Old Wisconsin hardwood smoked sausage and snack products. Buddig offers an assortment of quality, thin-sliced lean meats for sandwiches, snacks and special recipes including Buddig Original, Premium Deli, Deli Cuts and Fix Quix products. Old Wisconsin sausage and meat snack products are handcrafted and smoked over real hardwood fires. To learn more, visit http://www.buddig.com and http://www.oldwisconsin.com.