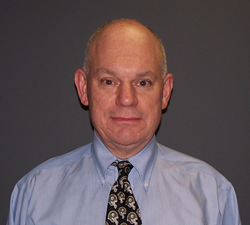 Pittsburgh, PA (PRWEB) October 08, 2014
In honor of Dental Hygiene Month, Dr. Stypula encourages his patients to learn about proper dental hygiene as well as how to recognize gum disease symptoms like bleeding gums. The symptoms of gum disease are sometimes hard to recognize because it is a slowly progressing ailment. Recognizing the symptoms of gum disease is one of the first steps in improving oral health. Symptoms of gum disease include swollen or tender gums, receding gums, chronic bad breath and loose teeth. Bleeding gums is one of the main symptoms of gum disease.
Research has shown that brushing teeth twice daily for two minutes is the most important thing a person can do to decrease instances of gum disease and tooth decay. In addition to brushing teeth, daily flossing or some other form of interdental cleaning is integral to decreasing dental cavities and instances of gum disease. Also, using anti-bacterial mouthwash and chewing sugar-free gum also aid in decreasing cavities and gum disease. Professional dental cleanings and checkups on a regular basis are very important in the prevention and treatment of gum disease.
Until recently, the treatment for gum disease was highly invasive and required cutting and suturing of the gums. Now, laser gum surgery has revolutionized the way gum disease is treated. Laser gum surgery like the LANAP® protocol utilizes a specialized laser called the PerioLase®MVP-7™ that selectively targets and removes diseased gum tissue and the bacterial etiology without harming the surrounding healthy teeth and tissue. This is a huge advantage over traditional gum disease treatment because sometimes during the surgical procedure, some healthy gum tissue must be sacrificed in order to completely remove the diseased tissue. Laser gum surgery also requires a much smaller time commitment than traditional gum surgery. Patients often resume their normal daily activities immediately following the procedure, which typically takes only two two-hour appointments.
Patients suffering with gum disease symptoms in Pittsburgh, PA should schedule a consultation with Dr. Stypula as soon as possible to stop the progression of the disease. For more information about Dental Hygiene Month, the LANAP® protocol, gum disease and the services offered by Dr. Stypula please visit http://www.pittsburgh-periodontist.com and call (412) 348-8833.
About the Doctor
Dr. Michael Stypula is a periodontist offering patients personalized dental care in Pittsburgh, Pennsylvania. Dr. Michael Stypula graduated from St. Bonaventure University and received a BS in Biology. He then attended Temple University School of Dentistry, where he was awarded his Doctor of Dental Science (D.D.S.) degree. At the University of Pittsburgh, School of Dental Medicine Dr. Stypula received his training in periodontics and implants and earned his degree of M.D.S. Dr. Stypula is part of one percent of dental professionals providing the LANAP® protocol, an FDA cleared laser procedure for gum disease treatment. His practice is dedicated to oral health. To learn more about their dental services, please visit http://www.pittsburgh-periodontist.com and call (412) 348-8833.