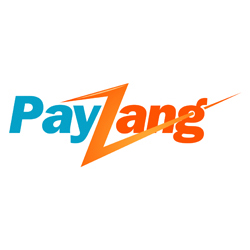 Salt Lake City, Utah (PRWEB) October 15, 2014
As a pioneering member of the merchant services industry, PayZang is helping to change the way merchants operate on the Internet. By providing this new and improved payment platform, complete with straightforward, streamlined pricing plans, PayZang empowers e-merchants to have full control of their Internet business transactions.
PayZang's new payment portal offers small online businesses these elite features:
One-Stop Credit/Debit Card and ACH Payment Management: Unlike most payment platforms, which fail to provide simple management capabilities for both credit/debit card and ACH payment methods, PayZang's revolutionary one-point access makes it extremely easy for merchants to collect revenue from both payment methods. Additionally, the user interface with intuitive workflows remains the same through all card and ACH payment activities such as pre-authorizing and accepting payments, issuing refunds or credits and creating recurring payments.
One-Stop Unified Reporting Options: The new PayZang platform now offers direct, one-point access to standard reports like creating revenue projections from recurring payments, sending consolidated payment receipts to customers, sending books of business to accounting and balancing books. Additionally, PayZang's improved one-point access to customized reporting options allows merchants to create product or service-based sales breakdowns, customized breakdowns for sales agents, location-based accounting as well as custom profile based accounting reports.
Hierarchy Based Reporting: Another outstanding feature of PayZang's new platform is the ability to easily establish reporting hierarchies based on factors such as location, IP address, employees, users and roles. This elite feature provides a simple and easy-to-implement solution for key tracking problems experienced by businesses with multiple locations. The hierarchy-based reporting allows these businesses to track each location separately or together with location-focused sales breakdowns.
Capture Payments and Payment Data at Once: PayZang's new payment platform now enables businesses to capture unique information connected with payments such as invoice numbers, sales receipt numbers, product codes, service codes or other payment related data. Before this new technology, payment platforms typically did not provide this feature, which forced merchants to track this kind of data separately. The new payment platform unifies these tasks with custom fields business owners can configure for each payment. These custom fields allow merchants to capture payments and payment related data at once while also applying data validation options.
An Online Payment Page That Works: Rather than the common online payment pages that do not provide full features, PayZang's new payment platform offers comprehensive features. For business owners, this means improved tracking because the new platform provides an online payment page that works with your business and not against it. Now, the PayZang payment page will transfer all payment-related data and payment amounts while pre-filling the page's fields. This empowers merchants to both track and connect payments with their corresponding orders and invoices.
Regardless of the small business owner's needs, the PayZang payment platform provides the most viable solution. From use as a simple payment gateway to use as a comprehensive and unified payment and reporting management tool, the platform enables all merchants with a merchant account to use it transparently. Best of all, business owners can receive access to all of these powerful features at a fraction of the cost of other merchant services providers.
About PayZang
PayZang is a leading provider of payment technology and services to merchants and corporations of any size. PayZang makes it easy for its clients to process transactions with deposit services, deposit initiation, online credit card processing, remote deposit capture, ACH processing and multi-channel payment acceptance. PayZang's scalable and cost effective applications ensure complete flexibility over scheduling, straight through automated processing, reporting and auditing.
For more information about PayZang's new payment platform or any of its other premium merchant services, visit http://payzang.com/ or contact an authorized representative through the website's online contact form.