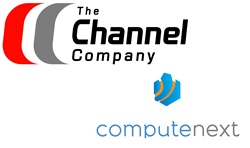 Meeting the ever-growing needs of IT and leveraging cloud services are no easy tasks, and the marketplace helps simplify those processes
Bellevue, WA (PRWEB) October 09, 2014
ComputeNext, an award-winning cloud service marketplace provider, announced today that it has been named to the inaugural Cloud Partner Program Guide, a list of the leading technology vendors with cloud-related partner programs designed to benefit members of the indirect IT channel and their cloud initiatives. This guide offers solution providers a valuable resource for locating and exploring the IT industry's top cloud technologies, programs and offerings, and a way to connect with the organizations making these cloud technologies and partner programs available specifically through the IT channel.
"Cloud computing is a game-changing technology, and it's imperative that the IT channel be able to quickly identify those organizations most deeply committed to helping solution providers grow their cloud-related revenue," said Robert Faletra, CEO of The Channel Company, publisher of CRN. "Each cloud provider and vendor noted by the CRN editors has been chosen based on its robust cloud partner program, as well as the unique and enthusiastic ways in which it has embraced the channel as a go-to-market strategy."
ComputeNext designs, builds, and operates cloud marketplaces that aggregate the cloud server hosting, storage, software, and networking offerings from a federation of over forty cloud service providers worldwide. The marketplace is powered by an extensive cloud brokerage platform with single sign on capabilities, patented normalized search & discovery technologies, a complete transactional & billing engine, and a provisioning & management layer that all work together to create an end-to-end consumption experience for cloud services. ComputeNext's Channel Partner Program enables the IT channel and cloud resellers and agents to identify location, availability, and cloud computing pricing for the resources required, and then purchase and deploy those services from a single account.
"Our marketplace is perfectly tailored for cloud resellers and the IT channel to utilize in providing services to their customers", says Dan Moore, Director of Channel Development for ComputeNext. "Meeting the ever-growing needs of IT and leveraging cloud services are no easy tasks, and the marketplace helps simplify those processes for the IT channel to fulfill the operational, geographical, and financial parameters for a majority of their customer use case scenarios."
About ComputeNext
ComputeNext is an award-winning and industry-recognized cloud service brokerage company based in Bellevue, WA. They empower buyers and sellers of cloud services to connect and transact in a transparent, near real-time operational and business model. ComputeNext designs, builds, and operates Global Cloud Marketplaces for Fortune 500 companies, empowering end-users and service provider ecosystems with their patented technologies and sourcing capabilities.
About The Channel Company
The Channel Company is the channel community's trusted authority for growth and innovation, with established brands including CRN, XChange Events, IPED, and SharedVue. For more than three decades, we have leveraged our proven and leading-edge platforms to deliver prescriptive sales and marketing solutions for the technology channel. The Channel Company provides Communication, Recruitment, Engagement, Enablement, Demand Generation and Intelligence services to drive technology partnerships. Learn more at http://www.thechannelcompany.com.