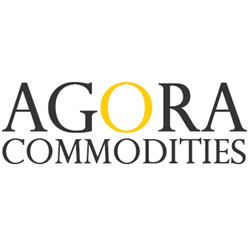 Agora Commodities now featured on comparesilverprices.com
San Diego, CA (PRWEB) October 09, 2014
Bitcoin continues to expand into traditional markets, anchoring itself into a viable global currency. Comparesilverprices.com, the largest silver price comparison website on the planet, is now featuring Agora Commodities as a silver bullion dealer, as well as cataloging which bullion dealer has the lowest prices for popular silver products.
What is significant about this, according to Agora Commodities' CEO, Joseph Castillo, is that, "the outstanding success of Agora Commodities is due primarily to the fact that we were one of the first bullion dealers to accept Bitcoin as payment for gold and silver. He goes on, "being listed on Comparesilverprices.com is huge, namely because it means you are among the largest and most respected bullion companies in the industry."
Agora Commodities sent shockwaves through the precious metals realm when they announced they had processed over $10 million in Bitcoin related bullion sales. Being listed on Comparesilverprices.com represents an expansion of use and understanding related to transacting in Bitcoin; an expansion that promises the rise of Bitcoin will continue.
Agora Commodities is the largest Bitcoin to bullion dealer. They are also the only company that buys your gold and silver for Bitcoin. Visit Agora Commodities - the first bullion dealer that understands the changing technological level of the precious metals industry.