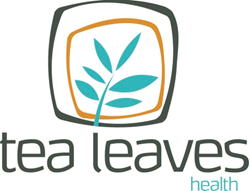 Portability, convenience, reliability and access are major priorities for our clients, and mobile accessibility plays a huge role in that," said Lori Brenner, Tea Leaves Executive Vice President
Roswell, GA (PRWEB) October 09, 2014
Tea Leaves Health continues to enhance the portability and richness of its Physicianology™ platform by going mobile.
"Portability, convenience, reliability and access are major priorities for our clients, and mobile accessibility plays a huge role in that," said Lori Brenner, Tea Leaves Executive Vice President. "We have developed and launched a fully optimized mobile Physicianology website to be easily accessible from mobile devices."
Mobile optimization allows access to physician, provider, practice and list information on any smartphone or tablet without requiring Wi-Fi, increasing productivity in the field by:

Providing one-click driving directions or phone calls to physician offices
Supporting easy review of physician information and documentation of physician engagement activities, anywhere, anytime
Need to look up the office manager's name before stepping into the practice? Want to ensure there are no outstanding issues before your meeting with the physician? Want to review what was discussed during your last visit with the physician? Physicianology mobile supports all of these needs, and more.
"While users have been able to access Physicianology from an iPad or phone since we launched the application, the mobile version is carefully designed for ease of use on a phone," Brenner said. "Liaisons are very busy making physician or practice visits throughout the day. There are better ways to spend an evening than entering in a day's worth of call notes because they were off wi-fi while in the field. Mobile allows them to quickly access information on their phone, get driving directions if needed, and document their interaction, immediately postvisit, without having to drive to a Starbucks or somewhere else for Wi-Fi. The functionality was truly designed with liaison workflow in mind."
About Tea Leaves Health
Tea Leaves Health was formed in 2011 by a group of healthcare CRM and PRM experts with extensive experience working with providers. The Tea Leaves' Strategic Growth Platform is the only healthcare application comprehensive enough to provide the business intelligence and tools needed to leverage proprietary data and marketplace analytics, targeted and personalized content, and message delivery through any communication channel to drive strategic growth from high-value consumers and physicians.
For more information, please visit http://www.tealeaveshealth.com.
-end-