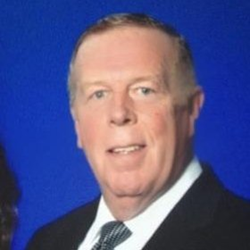 We are excited to provide an integrated solution.
Los Angeles, California (PRWEB) October 10, 2014
Barry Neighbors Consulting and MediaWebLink announced today a comprehensive global partnership combining their strengths to help the digital marketing and sales efforts of the Aerospace and Defense Supplier Base.
As part of the agreement, the companies have agreed to offer integrated marketing and sales solutions incorporating MediaWebLink's full suite of industry-leading media delivery, website presence, and digital marketing solutions together with Barry Neighbors Consulting's Sales and Marketing expertise within the Aerospace and Defense B2B space. The partnership will leverage Barry Neighbors Consulting for their experience in "process based" Marketing and Sales Solutions, while utilizing MediaWebLink's vast content delivery and web presence through their more than 250 websites and 900 blogs.
"We are pleased to be able to address an area of business for companies that struggle to connect their sales strategy with their digital marketing footprint. For the first time, you have two world class providers solving this issue. We are excited to provide an integrated solution," said Barry Neighbors. "Businesses looking to grow their global web presence and customer base will find this attractive choice in this competitive marketplace."
About Barry Neighbors Consulting
Barry Neighbors Consulting, an aerospace and defense supply chain consulting company offers critical insights and customized solutions to A&D suppliers to boost their market share and revenue. Barry Neighbors Consulting partners with aerospace and defense suppliers to design the best strategy and approach in this increasingly competitive market. With extensive experience in the industry, Barry Neighbors Consulting focuses on the supply chain requirements and is able to offer expert advice and guidance, together with sales and marketing development to suppliers, resulting in increased sales and improved profits. The company also offers OEMs (original equipment manufacturers) and larger contractors a process-oriented approach to assessing, managing and optimizing their supply chain spend.
About MediaWebLink
Since 2000 MediaWebLink has grown to be the largest group of Internet Directories and blogs in the world that are dedicated to the manufacturing and machine tool industry. They have over 250 websites , 9 video link websites, 900+ Blogs, 3 twitters and multi-media tools. Since all of their websites, Blogs and twitters interlink with each other, viewers can quickly access all the information that they are looking for without doing time-consuming searches. Search engine rankings are consistently some of the highest in the world driving thousands of visitors to their family of websites.