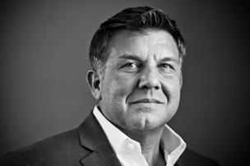 I am incredibly honored to have this opportunity to serve our Nation!
Washington, DC (PRWEB) October 09, 2014
U.S. Secretary of Commerce Penny Pritzker today announced that Dr. Michael Burcham will Co-Chair the National Advisory Council on Innovation and Entrepreneurship (NACIE). The Council will operate as an independent entity within the Office of Innovation and Entrepreneurship (OIE), which is housed within the U.S. Commerce Department's Economic Development Administration (EDA). In this appointment, Dr. Burcham is one of 27 NACIE members will advise the Secretary of Commerce on issues related to accelerating innovation, expanding entrepreneurship, and developing a globally competitive workforce.
"Through our 'Open for Business Agenda,' the Commerce Department has prioritized supporting entrepreneurs and helping foster innovation, which are key drivers of America's global competitiveness," said Secretary Pritzker. "The new NACIE members are a diverse and dynamic group of successful entrepreneurs, innovators, and investors. I appreciate their willingness to serve our nation on these important issues, and I look forward to working with the Council to advance innovation and cultivate a skilled workforce for today's 21st century jobs."
Burcham is a founding Board Member and the Inaugural CEO of the Nashville Entrepreneur Center (EC). Over the past five years, he has led Nashville's rise as a nationally recognized destination for startup and entrepreneurial endeavors. Michael launched Startup Tennessee in partnership with Startup America and Tennessee's Governor Haslam in 2011. He was honored at the White House as a "Champion of Change" in 2012 for his leadership in mentoring the next generation of entrepreneurs. Earlier this year, Burcham was named Chair of the Global Advisory Board for Entrepreneurship at King Fahd University in Saudi Arabia. Through his faculty appointment at Vanderbilt University and the EC's partnership initiatives, Burcham has assisted dozens of cities in developing their entrepreneurial ecosystem and championed innovation initiatives for numerous corporations and early stage ventures.
"I am incredibly honored to have this opportunity to serve our Nation," said Burcham. "I look forward to working with the Commerce Department and my colleagues on the Council to drive entrepreneurial growth and innovation throughout the United States."
NACIE's overarching focus is recommending transformational policies to the Secretary that will help U.S. communities, businesses, and the workforce become more globally competitive. NACIE members, who will serve a two-year term, were chosen based on their ability to carry out the objectives of the Council. All of the appointees have demonstrated expertise and experience in the areas of innovation, entrepreneurship, and workforce skills. In reviewing the applications, the Secretary sought individuals who have been nationally recognized leaders in a variety of fields in order to create a balanced point of view, including a representation of different demographics, organization size, industry sector, and geographic regions.
To learn more about NACIE, visit http://www.eda.gov/oie/nacie/.