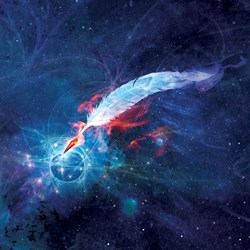 Hollywood, CA (PRWEB) October 09, 2014
The 3rd quarter winners of the 31st year of the L. Ron Hubbard Writers of the Future Contest were announced today.
THE WINNERS ARE
1st place - Daniel Davis of North Carolina
2nd place - Amy M. Hughes of Bountiful Utah
3rd place - Michael T. Banker of New York
They were chosen from a group of 8 finalists and are now awarded cash prizes, a week long intensive workshop, an awards ceremony and are also published in the annual L. Ron Hubbard Presents Writers of the Future. Daniel, Amy and Michael will receive a cash prize for their win this quarter.
Daniel, as first place winner for the quarter, will compete with the 1st place winners of the remaining three quarters of the year for the Grand Prize of $5,000.00.
Contest judges include, Tim Powers, author of On Stranger Tides, Kevin J. Anderson and Brian Herbert, Dune, Robert J. Sawyer Flash Forward, Robert Silverberg, Sailing to Byzantium, Larry Niven and Jerry Pournelle, A Mote in God's Eye, Orson Scott Card, Ender's Game, and Nnedi Okorafor, Who Fears Death, to name a few.
Now in its 31st year, the Writers of the Future Contest began in 1983 and attracts entries worldwide in science fiction and fantasy. Twelve quarterly winners receive prize monies and, along with selected finalists, are published in an annual anthology, L. Ron Hubbard Presents Writers of the Future (Galaxy Press). The book is sold in bookstores and at Amazon.com and gives the winners the exposure that they need.
Inspired by multiple New York Times best-selling author L. Ron Hubbard, the merit-based Writers of the Future Contest was initiated by him to discover and encourage talented beginning writers of science fiction and fantasy, and thus launch careers.
The idea has proved very successful. Hundreds of winners have had successful writing careers following their win and publication in the anthology, and to date the contest has launched the careers of 12 New York Times best selling authors including:
Jo Beverley, Tobias S. Buckell, Nancy Farmer, Eric Flint, Karen Joy Fowler, Tim Myers, Patrick Rothfuss, Lisa Smedmen, Dean Wesley Smith, Elizabeth Wein, Sean Williams, and Dave Wolverton aka David Farland.
For more information about the contest, go to http:// http://www.writersofthefuture.com. On the home page click on "Contest Rules."