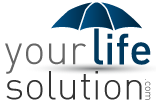 Chicago, IL (PRWEB) October 09, 2014
YourLifeSolution.com, a service which allows consumers to instantaneously view life insurance quotes only, is today illustrating a comparison between the group term life insurance offered through the Realtor Association and the cost of acquiring life individually. YourLifeSolution.com believes that while in the short term group term life insurance will cost less, in the long run it's nearly always more expensive and restrictive.
YourLifeSolution.com's Comparison of Term Life Insurance Rates with the Realtors Association Group Term Life Insurance Plan
-Aggregate premiums for a relatively healthy 40 year-old non-smoking man to insure themselves until age 50 for $750,000 are $15,840
-Aggregate premiums for a 10 year term life insurance policy issued at 'preferred' rates on the same man for $750,000 are $3960
The Realtors Association group term life insurance plan details can be seen here:
http://www1.manulife.com/can/affinity/affinity.nsf/public/crpttart
"Most would assume that 'group' term life insurance rates would be at least slightly lower than individual life insurance rates, but due to various factors and the overall design of the policies, this simply is almost never true. There are other more complex factors involving ownership and conversion which make individual life insurance policies more advantageous as well. Although it's much easier to purchase group term life insurance than individual term life insurance, the $11,880 disparity that's just been illustrated shows that this convenience comes at a significant cost", said Eric Smith, the founder and independent life insurance agent behind YourLifeSolution.com.
YourLifeSolution.com encourages consumers of perfect health and those with impairments as well to visit the life insurance quote engine on the front page of YourLifeSolution.com to view their own life insurance rates. Information can also be obtained by phone at 888.374.2764.