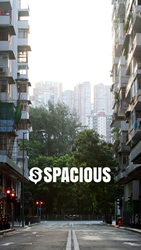 Hong Kong (PRWEB) October 09, 2014
Spacious Hong Kong is an on-line marketplace connecting buyers and tenants with properties throughout Asia. Spacious differentiates itself by combining a superior user experience with powerful analytical tools and relevant content to make the process of buying, renting or selling a property as simple and efficient as possible.
The company's new app boasts a number of interesting features including:
1. Proximity search function which allows users to all properties around him/her and seamless user experience
2. Touch driven flow around all significant functionality
The Spacious app differs from others in its category in a number of different ways. First, it allows users to search easily and efficiently for properties on the go. Another differentiating feature of the app is that it uses a map based interface to present an easy to use proximity view of where properties are located. Finally, Spacious features a carefully crafted design that provides users with a highly appealing visual experience.
Spacious Hong Kong has a long-term objective to make the property search process seamless for tenants and buyers. Founder of company, Asif Ghafoor said: "With our mobile application we really wanted to take the process of finding a property to another level of user experience. Mobile devices are conducive to interfaces that come naturally to the hand and this has been the guiding principal behind the design".
When asked about considerations that were taken into account for the creation of the app, he said: "We spent a lot of time talking to our clients about what they wanted and location kept coming up as major criteria. It makes sense to have a property search app built using a map interface. The current location based search function is also a function a lot of our users have asked for and we are happy we can now deliver this."
Statistics show that 300,000 rental transactions and 100,000 sales transactions take place annually in Hong Kong. In addition, the country has some of the highest rents in the world and even boasts the most expensive flat in the world. The Spacious app will definitely add value to finding properties easier and is certainly poised for success with all its unique features.
The Spacious app is available for free download on all iOS devices. For more information about the Spacious.hk, visit http://www.spacious.hk/.