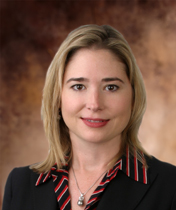 Clearwater, FL (PRWEB) October 20, 2014
Experienced accident and injury attorney, Jennifer A. Burns, of leading Tampa Bay area personal injury law firm Carlson Meissner Hart & Hayslett warns that the rule of "comparative negligence" could limit or block the personal injury damages comedian Tracy Morgan is entitled to receive following his tragic accident involving a Walmart truck.
The June 7 six-car pileup on the New Jersey Turnpike that severely injured comedian Tracy Morgan and killed a fellow passenger remains in the headlines, most recently due to Walmart's claim in court papers that Morgan's injuries, sustained after a Walmart truck driver rear-ended his limousine, were allegedly "caused, in whole or in part, by plaintiffs' failure to properly wear an appropriate available seat belt restraint device." The case is Morgan v. Wal-Mart Stores Inc., 14-cv-4388, U.S. District Court, District of New Jersey (Trenton). Walmart's defense is known in the legal world as a contributory negligence or comparative negligence defense.
In Florida, the theory of comparative negligence could impact a personal injury victim's compensation for medical expenses, pain and suffering and lost wages following an automobile or trucking accident. Section 768.81 of the 2014 Florida Statutes, states that, "in a negligence action, the court shall enter judgment against each party liable on the basis of such party's percentage of fault." This means that if an injured driver or passenger contributed to the severity of his injuries by not wearing a seatbelt, the amount of damages he may recover may be reduced based on the percentage of fault attributed to him. For example, if a victim suffered injuries worth $100,000 in a trucking accident, but was 10% at fault during the accident, the value of his claim may be reduced to $90,000.
According to Clearwater attorney Jennifer A. Burns, "comparative negligence comes into play most often when negotiating settlements with insurance companies." Burns notes that when multiple parties are found to have contributed in some way to an automobile accident, the insurance policies of each party are subject to claims. A skilled personal injury attorney can help victims of trucking and automobile accidents evaluate the impact of their own carelessness on the value of their claim, review the relevant insurance policies to determine the best approach and options for pursuing claims, and negotiate with insurance adjusters to obtain the maximum compensation for their injuries.
Clearwater personal injury attorney Jennifer A. Burns helps auto, trucking and motorcycle accident victims evaluate their recovery options and develop an effective strategy for maximizing compensation. He has more than four decades of experience successfully taking on insurance companies on behalf of car accident victims.
For more information about comparative negligence and the effect of contributory fault in Florida, consult the state statutes at http://www.leg.state.fl.us/statutes/index.cfm?App_mode=Display_Statute&Search_String&URL=0700-0799/0768/Sections/0768.81.html
This information is provided for educational purposes only and does not constitute legal advice.
About Carlson, Meissner, Hart & Hayslett , P.A.
The law firm of Carlson, Meissner, Hart & Hayslett P.A. was founded in 1971 by attorneys Ed Carlson and Paul Meissner. For more than four decades, they have been committed to protecting the injured and defending the accused. Their attorneys have established a solid reputation of case success throughout Florida, providing strong legal representation, easy accessibility and a high level of dependability. A client-centered approach ensures that clients know what is happening as their case progresses, and understand their options every step of the way. With a focus on personal injury, they help victims of auto accidents, slip and falls and wrongful death accidents. The firm is well-known for their innovative criminal defense and DUI work, defending both local and high-profile clients. Attorney and Partner Kevin Hayslett is widely recognized as The Attorney to the Stars, providing strong legal representation for notable celebrities and dignitaries throughout Florida. The firm also handles social security disability, workers compensation, divorce, family law and immigration cases. They offer free initial consultations and have five convenient Tampa Bay Area locations. Attorneys are available 24/7 for emergencies. Count on the legal team of Carlson, Meissner, Hart & Hayslett, P.A. to be there, fighting for you, protecting your rights. For more information or to schedule a consultation, call 877-728-9653 or visit their website at http://www.CarlsonMeissner.com