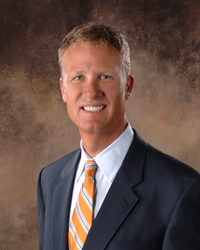 Ending the red light camera program will bring back a sense of fairness to traffic enforcement in St. Petersburg.
Clearwater, FL (PRWEB) October 16, 2014
Kevin Hayslett, prominent Tampa criminal defense attorney considered The Attorney to the Stars, says the St. Petersburg city council's recent decision to end red light camera program will restore fairness to traffic enforcement in the city.
At its March 6, 2014 meeting, the St. Petersburg City Council adopted a resolution ending its Traffic Safety Camera Enforcement Program, known as Stop on Red, effective Tuesday, Sept. 30. The Council's decision is recorded in the minutes from the March 6 meeting, available here, http://onlinedocs.stpete.org/Questys.CMx.WebClient/Image/Default.aspx?id=3943579&v=1&x=tif.
According to the City of St. Petersburg's official website, the 22 red light cameras installed at 10 intersections throughout the city will be physically removed by the end of October. http://www.stpete.org/stoponred/. The cameras were installed after a 2010 Florida law, known as the Mark Wandall Traffic Safety Act, legalized the use of red light cameras to assist with traffic enforcement in the state.
The informational brochure for the Stop on Red program explains that the red light camera program was intended to modify driver behavior and reduce the frequency and severity of crashes caused by red-light running. http://www.stpete.org/stoponred/docs/STOPONRED_Brochure.pdf. The brochure states that prior to installing the cameras, the city experienced 21 fatal crashes at signalized intersections; 62% were directly attributed to red-light running.
A December 2012 report by then Director of Transportation and Parking Management for St. Petersburg, Joe Kubicki, indicated that during the red light camera program's first year, more than 36,000 citations were issued and the city collected almost $3.6 million in red-light running fines. Kubucki's report is available at http://www.stpete.org/LegisStream_CMx/3228966/3228967/3228978/3230020/3230124/Council%20Brief%20-%20Backup3230124.pdf. However, critics of the program complained the cameras were merely revenue generators for the city and camera vendors, the timing of the yellow lights on the cameras was too short, and car owners were unfairly issued citations when they may not have been driving the vehicle at the time of the offense.
"Ending the red light camera program will bring back a sense of fairness to traffic enforcement in St. Pete," said Attorney Kevin Hayslett of Carlson Meissner Hart & Hayslett. "Drivers who have been unexpectedly hit with a $158 ticket by mail will be relieved that they again have the opportunity to communicate with a law enforcement official before receiving a traffic citation."
Drivers with outstanding red light camera citations are still required to pay the tickets through American Traffic Solutions website, https://www.violationinfo.com.
Attorney Kevin Hayslett helps drivers cited for violating Florida's traffic laws evaluate their options and develop an effective defense strategy. He has more than two decades of experience successfully challenging traffic violation citations and negotiating with prosecutors.
This information is provided for educational purposes only and does not constitute legal advice.
About Carlson, Meissner, Hart & Hayslett , P.A.
The law firm of Carlson, Meissner, Hart & Hayslett P.A. was founded in 1971 by attorneys Ed Carlson and Paul Meissner. For more than four decades, they have been committed to protecting the injured and defending the accused. Their attorneys have established a solid reputation of case success throughout Florida, providing strong legal representation, easy accessibility and a high level of dependability. A client-centered approach ensures that clients know what is happening as their case progresses, and understand their options every step of the way. With a focus on personal injury, they help victims of auto accidents, slip and falls and wrongful death accidents. The firm is well-known for their innovative criminal defense and DUI work, defending both local and high-profile clients. Attorney and Partner Kevin Hayslett is widely recognized as The Attorney to the Stars, providing strong legal representation for notable celebrities and dignitaries throughout Florida. The firm also handles social security disability, workers compensation, divorce, family law and immigration cases. They offer free initial consultations and have five convenient Tampa Bay Area locations. Attorneys are available 24/7 for emergencies. Count on the legal team of Carlson, Meissner, Hart & Hayslett, P.A. to be there, fighting for you, protecting your rights. For more information or to schedule a consultation, call 877-728-9653 or visit their website at http://www.CarlsonMeissner.com.