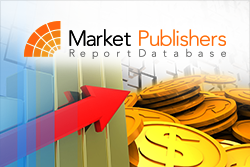 London, UK (PRWEB) October 09, 2014
Market Publishers Ltd is announced as a media partner of the 2nd Global Oil & Gas Training & Simulation Forum, taking place on October 22-23, 2014, in Houston, Texas, the USA.
Following a productive series of events in Nuclear Training and Simulation and the 1st Global Oil & Gas Training and Simulation Forum Abu Dhabi this year's winter, NRG Events are now organising the the 2nd Global Oil & Gas Training & Simulation Forum, promising to be a unique platform for benchmarking, networking and swapping business ideas and the up-to-the-minute developments in the oil and gas sector.
The two-day 2nd Oil and Gas Training and Simulation Forum is targeted to addressing skills development needs and effective training approaches that can apply to practically all employees in the current oil and gas universe, from new ones to skilled, design, projects, maintenance and operation employees, mid-senior level management personnel, and department heads.
One of the main challenges for the majority of end users throughout a plant's life-cycle is to manage the replacement of employees that retire to the rising generation without adversely affecting productivity and make plant reliability better. The Conference will be focusing on the most recent advances in training and simulation for the whole oil and gas process life-cycle; will be covering downstream, midstream and upstream business process simulations, human resource training and development, etc.
Event Details:
The 2nd Global Oil & Gas Training & Simulation Forum
Dates: 22 October 2014 – 23 October 2014
Location: The Westin Galleria Houston – Houston, Texas, the USA
http://marketpublishers.com/events/2nd_global_oil_gas_training_and_simulation_forum.html
Major Highlights of the 2nd Global Oil & Gas Training & Simulation Forum:

Host of workshops by some of the sponsors and/or service and solution providers.
Insightful presentations from the national oil companies, international oil corporations universities and industry organisations.
Exhibitor stand by vendors to demonstrate their solutions and services and some will present as well.
Please note that Market Publishers' registered clients are eligible for special discounts! Reserve your seats now before they are sold out!
To register at MarketPublishers.com please visit our Registration Page.