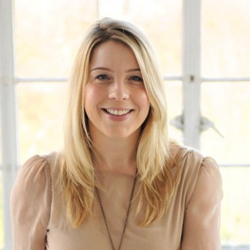 "Everything we do is a habit, the beauty with what I offer is that the client and I can come to an agreement to what they want to achieve during the therapy."
London, United Kingdom (PRWEB UK) 10 October 2014
58 South Molton Street opened its doors to Sarah Collier of Guru Performance. Sarah works with a variety of issues and specialises in helping change their habits.
58's Managing Director, Michal Cohen-Sagi approached Sarah with her issue four weeks ago after suffering from insomnia for over four months, forcing her to be unable to work physically and mentally.
Sarah believes that in order for the hypnotherapy to be successful, it has to be an agreement that the client wants; an what they believe is right for them, as everyone of us is different so our needs are different.
When Michal approached Sarah with her condition, she was waking up during the early hours of the morning. After three months, colleagues began noticing Michal was falling behind on important work, emails and meetings.
"As a managing director of a wellbeing centre I have experienced hypnotherapy sessions with different therapists however, with Sarah, I was able to relax whilst listening to her soft guiding voice and it was her techniques and tools that helped me get over my condition and deal with the challenging situations of everyday life". Michal said she began to notice the change after two sessions and now can sleep for six hours or more uninterrupted.
"Everything we do is a habit, the beauty with what I offer is that the client and I can come to an agreement to what they want to achieve during the therapy. I help people change their inner beliefs and attitudes so that they can support themselves in the best way that they can be supported" says Sarah.
Throughout the sessions, Sarah uses a combination of tools and resources enabling people to break their habits, these tasks are all individually tailored to the client and are carried out over a four-week period.
"It is scientifically proven that it takes twenty-one days for human brains to break a habit and start a new one thus being why I see my clients over a four-week period."
We often underestimate the importance of sleep and with 22% of Britons sleeping poorly most nights and an additional 5% saying they sleep very poorly, it is clear that the reasons we do not sleep properly is because we don't know how.
Sarah offers 60-minute appointments at 58 South Molton Street including an initial session and three follow-ups for £700 inclusive of VAT. For bookings and enquiries, call Guru Performance on 0203 290 2528 or visit their website on http://www.guruperformance.com.
Guru Performance is the latest clinic to arrive at 58 South Molton Street, offering bespoke services tailored to each Client from simple weight loss through to enhancing athletic performance at the highest levels. Their services are structured on a combination of cutting edge technology that allows us to test and measure performance and nutrition, with counselling and behavioural therapy.