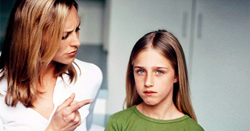 Cyberbullying is taking over the world of social media and it needs to be stopped before taking more lives than it already has.
London, UK (PRWEB) October 10, 2014
When it comes to the effects of cyber bullying and how being cyberbullied could actually mean death for some of the victims, putting a face to those deaths proves to be both awakening and heartbreaking. NoBullying puts names and faces to cyberbullying deaths in an article released today.
It is still shocking to readers and anti bullying activists to find new names of children and teens on the news at too close an interval. Names of cyberbullying victims take up headlines and newscasts for a brief period then go back to hiding, this has prompted NoBullying to release a series of articles depicting the lives and untimely deaths of cyberbullying victims all over the world.
From Sydney Sanders (14), Jessica Logan (18), Hope Witsell (13), Hannah Smith (14) to Cora Delille (15), the list of teens and children taking their own lives for failing to cope with bullying and cyberbullying, sadly goes on.
It is, however, worth noting that cities, communities and schools are taking a bigger part in promoting anti bullying and anti cyberbullying policies and raising awareness about the importance of tolerance, acceptance and good citizenship.
One of the more common issues evident from looking at stories of cyberbullying victims, is sexting. Several victims had sent sexually suggestive or semi nude photos to a boyfriend, only to realize the photos had been circulated among online friends and even schools, the victims endured days and months of mocking, teasing, harassment and even physical abuse. Some victims were slut shamed and shunned by friends, this resulted, tragically, in suicide.
These stories highlight the need for a debate on the role of bystanders when it comes to bullying and cyberbullying. For classmates and peers, standing up for the victim is very tricky, because when someone is bullied, the common reaction is keeping their mouth shut or even joining in because they don't want to risk being humiliated or shut out as well.
Ciaran Connolly, Co Founder of NoBullying, notes that these stories need more research and communication and even possibly stricter intervention on the parents' side. There is no one article or one resource that could parents at ease when it comes to their children's safety in school and online and talking things out with children and keeping a close eye for suicidal behavior is key.
Connolly says "Cyberbullying is taking over the world of social media and it needs to be stopped before taking more lives than it already has."
He added that parents and teachers should make a point to educate the younger generations about the sad outcome of bullying online and offline. According to Connolly, it is quite imperative to press for more firm laws condemning all acts of bullying and harassment.
NoBullying.com features many pages dedicated to parents, teens, teachers, health professionals as well as posts related to cyber safety and the latest news about law making concerning curbing Bullying worldwide as well as inspirational Bullying Poems and famous Bullying Quotes.
The website regularly updates its bullying statistics and cyber bullying statistics as it is essential to understand how widespread the bullying epidemic is. It also regularly runs cyber bullying surveys and questionnaires to get recent updated statistics on everything related to cyberbullying.
He also added that anyone suffering from bullying in any form or way can always find advice and help on the NoBullying website – but if anyone is suffering from severe bullying or cyber bullying, the best thing is to talk to someone locally – a parent, teacher or local organization that has been set up to help with specialized councilors to deal with this topic.