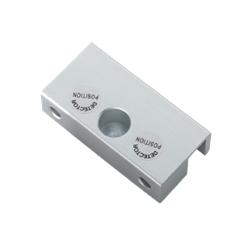 (PRWEB) October 10, 2014
Recently,Locks-Magnetic.com, a leading electric door lock supplier, has happily unveiled its new selection of glass electric door locks. Moreover, the company has also announced big discounts on these useful locks; all these new products are now available at low rates, up to 30% off. According to the sales manager of the company, the promotion will end on October 20, 2014.
"We are proud to launch the special offer on our newly released glass electric door locks. The new items are well designed and engineered. We want to expand our market share, and I think we can make it. As you know, more and more people like to buy things online now. At our website, worldwide distributors don't need to pay a barrel of money to get what they need," the CEO says.
For additional information, the glass electric door locks from the most reliable company come with plenty of characteristics: durable materials, meticulous production, easy use, outstanding practicality and so on. They are offered in many specifications; all of them are user-friendly products. This company is a good place for anyone looking for high quality door lock products.
Some detailed information about the company's glass electric door locks is as follows:
Dimension: 90x48x32(mm)
Glass Thickness: 10-15mm
Suitable: Frameless Glass Door
Opening Mode: 90 or 180 Degree Door
Finished for Shell: Stainless steel, Wire Drawing
Weight: 0.5kg
About Locks-Magnetic.com
Locks-Magnetic.com is a leading online store of high quality magnetic lock products. With an aim of offering the most affordable and convenient products, the company often announces new innovative products. In addition, it launches big promotions at its one-stop-shop website frequently. Customer service is the top priority of this professional supplier.
More details about the company and its high quality products can be found at http://www.locks-magnetic.com/Electric_Bolt/Brackets/47.html.