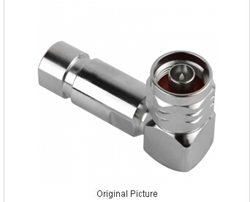 (PRWEB) October 10, 2014
Today, LenoRF, a popular manufacturer and supplier of electrical connectors, is excited to announce its high quality models of MCX RF connectors online. To expand the international market, all the new items are provided at discounted prices, up to 30% off.
LenoRF provides not only cheap MCX RF connectors, it also offers a great shopping experience on its website. Please note that the current special offer will last until the end of October; worldwide distributors can also get discounted shipping costs.
On the website of LenoRF, people can see the best-selling MCX RF connectors from the company easily. Moreover, all these models are now offered at new discounted prices. The company is famous for high quality electrical accessories that are available at unmatched prices. Along with affordable MCX RF connectors, LenoRF provides a huge selection of useful items, including coaxial cable connectors, semi rigid coaxial cables, RF cable connectors, SMA cable connectors, and so on.
The company's commitment is 100% customer satisfaction, high quality products and fast delivery. The staff is continuously building on that concept. The company promises that it will stay focused on its product selection, key differentiators like discounted shipping costs and premium customer service.
About LenoRF
LenoRF is an online supplier of high end electrical equipment. It is a China-based company that aims to provide customers with high quality products at the lowest possible prices. Customers can try the company's products through sample orders with a long-term contract. Most customers come back soon after receiving their first deals.
More details about the company's useful products can be found at http://www.rfcnn.com/SMA-Female-For-PCB-Board-Edge-Soldering-RF-Connector-97.html.