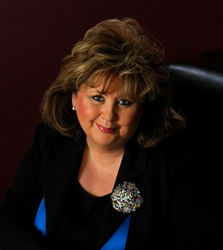 "I'm honored and delighted to be chosen as a Distinguished Woman from among so many interesting and accomplished women,"
Bloomfield Hills, Michigan (PRWEB) October 14, 2014
Laurie will be recognized for her commitment to the values that Northwood espouses to its students including free enterprise, entrepreneurship, partnership of arts and business, and management in a global society.
"I'm honored and delighted to be chosen as a Distinguished Woman from among so many interesting and accomplished women," Laurie said. She will join the ranks of past honorees who have made enormous contributions to their communities, businesses, nonprofit organizations, and public and private sector services world wide.
Laurie is an award winning entrepreneur and was selected by Northwood for her vast corporate experience which includes stints as President and CEO of Corporate Search and President of Ward Williston Oil Company. Under her leadership, Ward Willilston was awarded Inc. 5000 Fastest Growing Private Company and the Top 50 Woman Owned Business in North Dakota.
She is currently the CEO and founder of the Cunnington Foundation and Partner in Cunnington & Cunnington, an independent professional advisory firm specializing in midsize energy projects.
Her awards are many including Ernst & Young Entrepreneur of the Year, Top Women Owned Business and Woman of the Month by Women Of.Com.  Her photographs have graced the covers of business publications including the Oil & Gas Financial Journal and Detroit Business. She is a member of the Wall Street Journal Female Leaders Network and serves as a Judge for the EY Winning Women's Program.
In addition to her considerable corporate responsibilities, Laurie is well known for her extensive philanthropic work which includes programs supporting education, mentoring, micro-finance and relief work in the US as well as developing countries, notably Rwanda, Mozambique, Sudan, Uganda and Jordan.
Laurie holds board positions at Harvard University, J.F. Kennedy School of Government, Women's Leadership Board, Oakland Family Services, Beaumont Hospital Foundation, Women of Tomorrow Advisory Board, and UN Women.   She is a Trustee of Beaumont Health Systems. She is a member of the Clinton Global Foundation and a member of Committee of 200 (C-200).  In addition, she is a former board member of Opportunity International and the executive committee of JAM, an African relief organization.
For information contact: Nancy Thompson uptownpro(at)hotmail(dot)com 248-496-4965.