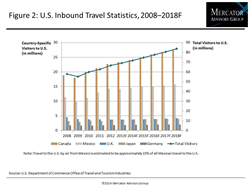 Issuers will have to balance the benefits of a growing travel base with the fact that prepaid travel cards are inherently a niche product.
Boston, MA (PRWEB) October 09, 2014
As the barriers to international travel continue to fall, it has never been easier for consumers to visit countries around the world. One necessary activity for travelers either before or shortly after arrival is the exchange of currency. While some consumers prefer exchanging money at a local financial institution branch or withdrawing cash from an ATM, others prefer exchanging currencies at leading foreign exchange brokers like Travelex or MoneyCorp. A third option, prepaid travel cards, combines the two. Around the world, prepaid travel cards are increasingly popular as a more secure and efficient means of payment abroad than cash.
Mercator Advisory Group's latest report, Surveying the Global Prepaid Travel Card Landscape highlights the overall global potential for these prepaid products by analysis of international travel statistics, including inbound and outbound travel volumes for the United States. In addition, the report reviews leading travel card products in the top five countries of origin of travelers visiting the United States, namely Canada, Mexico, Japan, the United Kingdom, and Germany (in order of tourist volume to the U.S.). The report also reviews the ways that these prepaid cards are marketed and distributed within each market.
"Issuers will have to balance the benefits of a growing travel base with the fact that prepaid travel cards are inherently a niche product. Arguably more important is the need to develop a prepaid product that accurately reflects the behaviors and needs of the market they are operating in. Travel prepaid cards have a bright future around the world, but only if the cards are marketed and distributed through the correct channels," according to Ben Jackson, Director or Mercator Advisory Group's Prepaid Advisory Service, and co-author of the report.
Highlights of the report include:

Global and U.S.-focused travel statistics that highlight the potential for prepaid travel cards in world markets, including the United States
A review of leading prepaid travel card products in Canada, Mexico, Japan, the United Kingdom, and Germany
Examination of the marketing and distribution channels employed by prepaid travel card issuers to help get their products into the hands of the consumers
This report contains 20 pages and 9 exhibits.
Companies mentioned in this report include: Bank of Montreal, Banorte, Caxtonfx, Citizens Bank (Canada), Deutsche Kredit-Bank, Euronet, FairFX, Monex, MoneyCorp, myTravel, Neo Money, Payango, Post Office (U.K.), Travel Bank, Travelex, and Virgin Money.
Members of Mercator Advisory Group's International Advisory Service and Prepaid Advisory Service have access to these reports as well as the upcoming research for the year ahead, presentations, analyst access, and other membership benefits.
For more information and media inquiries, please call Mercator Advisory Group's main line: (781) 419-1700
For free industry news, opinions, research, company information and more visit us at http://www.PaymentsJournal.com.
Follow us on Twitter @ http://twitter.com/MercatorAdvisor
About Mercator Advisory Group
Mercator Advisory Group is the leading independent research and advisory services firm exclusively focused on the payments and banking industries. We deliver pragmatic and timely research and advice designed to help our clients uncover the most lucrative opportunities to maximize revenue growth and contain costs. Our clients range from the world's largest payment issuers, acquirers, processors, merchants and associations to leading technology providers and investors. Mercator Advisory Group is also the publisher of the online payments and banking news and information portal PaymentsJournal.com.