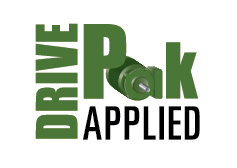 DrivePak Applied allows us to bring the same packaged rooftop unit optimization technology used by more than 40 renowned retail brands to a broader range of HVAC systems.- Kenneth Smith, NexRev CEO
Plano, Texas (PRWEB) October 09, 2014
NexRev Inc., a leading manufacturer of performance-improving energy efficiency upgrades for HVAC equipment, announced a new solution today to deliver operational cost savings to multisite facility owners.
DrivePak Applied combines NexRev's DrivePak variable flow retrofit technology with its Freedom energy management and control system. The company uses these tools to implement strategies that improve operating efficiency on an expanded range of applied HVAC equipment including chillers, cooling towers, pumps and air handling units. Customers realize an extremely attractive ROI with guaranteed results, and flexible procurement options are available to get projects funded, deployed and saving money as soon as possible.
Both DrivePak and Freedom are well established in the retail and entertainment market space. The engineered solutions available with DrivePak Applied bring NexRev's energy efficiency expertise to commercial, industrial, educational, healthcare and government facilities as well.
"NexRev's primary focus is delivering a great return for our customers. DrivePak Applied allows us to bring the same packaged rooftop unit optimization technology used by more than 40 renowned retail brands to a broader range of HVAC systems," Kenneth Smith, NexRev CEO, said. "Applied HVAC systems once thought too costly or complex to retrofit are perfect candidates for DrivePak Applied, and NexRev is pleased to offer our innovative energy efficiency strategy to a greater variety of multisite enterprises."
About NexRev Inc.
NexRev Inc. is a Plano, Texas-based privately-held company that manufactures and services products and programs that reduce energy usage and optimize efficiency for multisite national and regional facilities. For 20 years, NexRev has partnered with major retailers, entertainment venues, data centers, banks, telecommunication hubs, power plants, restaurants, government and military installations. The company's flagship HVAC retrofit product, DrivePak™, has enabled these customers to reduce their total electrical usage up to 15 percent, and the Freedom™ energy management solution meets the unique needs inherent with integrating and managing hundreds or even thousands of locations.
###