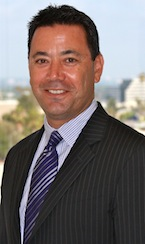 Despite the law's best efforts, individuals must take responsibility to ensure the safety of others. This is especially true when cyclists are involved because they are so vulnerable
Los Angeles, CA (PRWEB) October 11, 2014
In their September 16, 2014 story, "California's 3-foot buffer zone for cyclists takes effect today," Laura J. Nelson and Matt Stevens of the Los Angeles Times report that "nearly 5,000 cyclists were killed or injured in traffic accidents" in 2012, the most recent year for which data are available. Los Angeles Personal Injury Attorney John Nojima has represented many injured cyclists in Los Angeles over the last decade and he believes "there is absolutely no evidence to show that these numbers have varied much over the last two years. Simply based on Lederer & Nojima's experience, we are taking just as many calls from injured cyclists and their families as ever before. The number of bike accidents in Los Angeles that involve negligent vehicle drivers is nearly unbelievable. This new 'buffer zone' law should help reduce the number, hopefully."
The law, under California Vehicle Code 21750-21760, requires drivers to pass cyclists only when there is at least three feet between the vehicle and the bike. "Drivers are often distracted, hurried or frustrated when they encounter cyclists on LA streets," Nojima observes, "but frustration and distraction can lead to negligent or even criminal behavior. Serious injury or death to cyclists is often the result. The new regulation will give law enforcement officers greater tools for protecting cyclists."
A citation for violating the law will result in a $35 fine. If a cyclist is injured while a driver is violating the law, the driver will face a fine of $220. Furthermore, if the driver is found to have violated the law, "the case for a fair settlement may be strengthened. In such a case, law enforcement may already hold the driver responsible for the injury. This may significantly strengthen the victim's case," Nojima explains.
If traffic or road conditions make passing with three feet of distance impossible, the law states, "the driver shall slow to a speed that is reasonable and prudent, and may pass only when doing so would not endanger the safety of the operator of the bicycle" (dmv.ca.gov). Nojima says that this description indicates some of the challenges related to enforcement of the law.
"The words 'reasonable' and 'prudent' may be open to interpretation. For an officer to decide if a driver is violating the law, they may have to make a judgment call. But our officers in Los Angeles County do an excellent job of trying to keep our cyclists safe. However, they can't be everywhere all of the time," Nojima argues. "This new law gives officers another tool for protecting people on their bikes but, at Lederer & Nojima, we hope that the publicity surrounding the law also reminds drivers to be extra cautious when cyclists are nearby. Drivers are ultimately responsible for driving their vehicles in a safe manner. Despite the law's best efforts, individuals must take responsibility to ensure the safety of others. This is especially true when cyclists are involved because they are so vulnerable to catastrophic injury or death."
Nojima recounts several cases and injuries that Lederer & Nojima have handled involving cyclists: broken bones, traumatic brain injuries, disfigurement, paralysis, and even wrongful death are common. "Though crashes that involve two or more automobiles can be catastrophic, many times the vehicles suffer the worst damage. In a vehicle accident that involves a bicycle, the injuries to the cyclist are almost always serious and even life-altering or life-ending. I hope more and larger bike lanes are created throughout the county, laws are strictly enforced and public awareness campaigns remind drivers to be safe. These efforts and the new three feet law will, hopefully, significantly reduce the number of bicycle crashes caused by negligent drivers in Los Angeles. The most important thing, however, is to always use extreme caution whenever you are driving a vehicle."