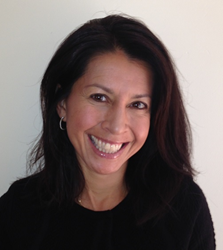 As an investor, I have seen firsthand the impact of Westwicke's differentiated approach to investor relations, and I am excited to join the team.
Baltimore, Maryland (PRWEB) October 10, 2014
Westwicke Partners, the largest healthcare-focused investor relations (IR) firm in the nation, today announced the hiring of Yolanda Taylor as a Managing Director in the firm's newly-opened Boston office. Mrs. Taylor will focus on providing strategic investor relations and capital markets advisory services to public and private healthcare companies, primarily in the New England region.
"We are pleased to welcome Yolanda to the team. Providing strategic investor relations advice in the healthcare sector requires industry knowledge and Wall Street experience," said Bob East and Mark Klausner, Managing Partners at Westwicke Partners. "Yolanda's proven success in analyzing and investing in healthcare companies, along with the key relationships she has established, will be an incredible asset to Westwicke and our clients."
Like Westwicke's other senior team members, Mrs. Taylor brings to her position more than two decades of Wall Street experience, including 11 years as a buy-side analyst and fund manager for Fidelity Investments, where she managed the biotechnology fund with assets totaling more than $10 billion, and established the company's first-ever pharmaceutical fund. Mrs. Taylor went on to become a partner and senior healthcare analyst at Copper Rock Capital, a small-to-mid capitalization growth fund based in Boston.
"As an investor, I have seen firsthand the impact of Westwicke's differentiated approach to investor relations and I am excited to join the team," commented Yolanda Taylor, Managing Director at Westwicke Partners. "As a long-time Boston native, I am particularly enthusiastic about expanding our presence in New England."
About Westwicke Partners
Westwicke Partners provides customized strategic investor relations programs and independent capital markets advice to public and private healthcare companies. For more information, please contact Tom McDonald at 443-213-0508 or tom.mcdonald(at)westwicke(dot)com, or visit http://www.westwicke.com