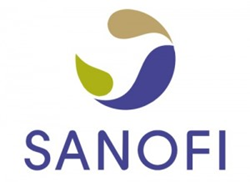 DURHAM, NC (PRWEB) October 20, 2014
The 2014 Weekend for Women is guaranteed to be an event filled with sisterhood, learning opportunities, and community building. It would not be possible without the commitment of attendees and conference presenters, as well as charitable contributions from corporations dedicated to heath-promotion and education.
Four days away from the start of the event, occurring this weekend in Los Angeles, DiabetesSisters would like to extend a warm thank you to the conference's Premier Sponsor Sanofi. Sanofi works to advance the medical field by developing efficient and reliable medicines that improve and save lives every day. They strive to create medications tailored specifically to diabetes management, as well as vaccines, consumer healthcare, and other innovative and new drugs. The company is a leader in the global healthcare world, as they make disease management and health attainment a possibility for those suffering from a number of illnesses and chronic conditions.
In addition to pharmaceutical development, Sanofi is also committed to helping to educate patients about disease prevention and management, and creating awareness initiatives to enable individuals and families to take ownership of their health. Sanofi supports camps for people living with diabetes to learn about managing their condition, as well as providing their own programs and websites for people seeking to develop skills related to understanding diabetes technology, enhancing their personal lifestyle, or simply navigating current trends and changes in the US health care system related to managed care and insurance. Sanofi knows that diabetes treatment is about more than just medicine, and is dedicated to taking a holistic approach to wellness.
The partnership between DiabetesSisters and Sanofi has been longstanding, and was further enhanced in August, when the two announced a strategic partnership to coordinate the development of signature programing, and to continue to work to improve the lives of people living with diabetes. "We value the support of long-term partners, especially Sanofi, who has been committed to our mission and vision for many years. Strengthening our partnership in this way is a natural next step for both organizations," said Brandy Barnes, Founder and CEO of DiabetesSisters.
The Weekend for Women conference begins at 3 pm on Friday, October 24th, and continues for a full day on Saturday, October 25th. Events will include educational sessions from leaders in the field of diabetes management, exercise, health and nutrition, and emotional wellbeing. Registration is $150, including conference attendance, all educational sessions, reception on Friday night, breakfast and lunch on Saturday, and a Conference tote bag and commemorative t-shirt. There will be numerous sessions throughout the two day period, featuring a range of topics including, but not limited to: pregnancy with diabetes, beating depression, diabetes terminology, and even "Laughter as Medicine" led by keynote speaker Kerri Sparling of sixuntilme.com fame. In addition to education sessions, participants will have opportunities to meet and mingle with conference speakers and fellow participants, as well as engage in conversation via social media with attendees throughout the country.
About DiabetesSisters:
A 510c3 nonprofit, DiabetesSisters is the only organization worldwide focusing exclusively on women with diabetes. Our mission is to improve the health and quality of life of women with diabetes and those at risk of developing diabetes, and to advocate on their behalf. DiabetesSisters has a 10,000-member peer network that unites women with diabetes for the purpose of support, education and advocacy. Signature programs include monthly small group meetings (PODS Meetups); DiabetesSisters' Conferences throughout the U.S.; and the Life Class Webinar Series and online blogs, forums, and expert resources. For more information, visit http://www.diabetessisters.org.