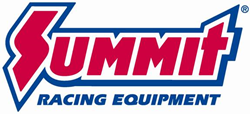 Tallmadge, OH (PRWEB) October 10, 2014
Cramming a tuner, system monitor, gauge package, and diagnostic tool into a single device, the Bully Dog Triple Dog GT Diesel Tuner has the ability to improve a diesel truck's power and fuel economy. The tuner can be used to maximize towing capabilities and to stretch fuel mileage too.
Bully Dog's Triple Dog GT Tuner Diesel Tuner was featured on Episode 20 of PowerNation's Truck Tech. Watch the full episode here.
The Triple Dog GT Diesel Tuner has a built-in performance tester that, when used with Bully Dog's free downloadable software, can show 1/4 mile times, and provide horsepower and torque curves. That means the tuner has the ability to demonstrate real-world performance gains across an engine's powerband.
The tuner's system monitor lets the driver keep an eye on EGTs, turbo boost PSI, coolant temperatures, speed, engine RPM, and more. It can be configured to provide visible and audible warnings if user-definer temperature and boost parameters are exceeded.
The Triple Dog GT Diesel Tuner even has a Driving Coach feature that tracks driving habits and provides tips to modify driving practices to maximize fuel mileage.
SEE BULLY DOG'S TRIPLE DOG GT DIESEL TUNER AT SUMMIT RACING
Summit Racing Equipment
http://www.SummitRacing.com
1-800-230-3030