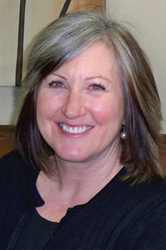 Colorado Springs, CO (PRWEB) October 13, 2014
Shadow Mountain Recovery is thrilled to announce that Trilby Devine has returned to Shadow Mountain Recovery's Continuum of Care. Many will remember that Trilby previously worked at Shadow Mountain Recovery, and was instrumental in the growth of the residential addiction treatment facility located in Taos, New Mexico. Trilby's 36 years of professional knowledge includes diverse experience in direct care, professional advocacy services, regulatory review and enforcement, program development, admissions and business development in all aspects of addiction treatment and behavioral health care. As the Director of Admissions for all programming, Trilby joins the executive team as a Vice President.
Trilby Devine began working in the behavioral health field in 1978, in acute psychiatric care. Since 1997, Trilby has been working in admissions and business development for a number of adolescent and young adult programs in both wilderness and residential treatment. She has also worked to develop alternative treatment options as the Executive Director for a young adult recovery program.
Trilby has always loved working with people and has been fortunate to work in varied roles assisting with access to key resources. Within her work as a psychiatric professional, she observed people who were able to rise out of seemingly insurmountable circumstances and continue to progress; contrasted with those who found themselves overwhelmed and compromised by similar experiences.
At age 23, Trilby Devine was forced to address her own addictive condition. Through 12 Step recovery principles, she experienced recovery not only from her addictions but also found relief from a chronic state of depression and anxiety. The effort was challenging and required that she learn who she was and what she was capable of as she established skills for self-care. With Trilby's vast knowledge of the recovery process, she will be a great addition to the Shadow Mountain Recovery team.
Shadow Mountain Recovery provides a full continuum of care for adult addiction treatment. Their team of experienced treatment specialists make every effort to individualize treatment. The belief in the continuum of care is an integral part of treatment in order to have a successful outcome and a well-rounded recovery with clients. The 12-step based treatment programs nourish the spirit and help to establish new life patterns. Experiential and equine therapeutic activities strengthen the body along with the spirit and mind while hiking, snowboarding, creating music, and participating in a wide variety of other activities.
Shadow Mountain Recovery's treatment model focuses heavily on the entire family system and provides extensive therapeutic services for the whole family. Everyone affected should receive the full benefit of recovery, and it is encouraged that the client's family is an integral part of the process for drug and alcohol rehab. Shadow Mountain's commitment is not only to recover from addiction, but also provide the treatment and tools needed for the family to repair the damage caused by addiction.
Shadow Mountain Recovery has six coed facilities in New Mexico, Colorado, and Utah. These locations provide addiction treatment services including medical and ambulatory detoxification, behavioral healthcare, therapeutic sober living, residential, day treatment, outpatient, and extended care addiction treatment.
For more information about Shadow Mountain Recovery and the specialized programming that is provided, please contact the admissions team at 800-764-7250 and visit http://www.shadowmountainrecovery.com/