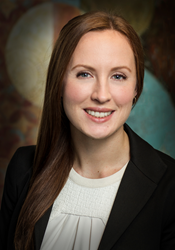 "...conflict can occur in the workplace forcing employees to choose between their religion and their employment."
Toronto, ON (PRWEB) October 10, 2014
Nicole Simes of MacLeod Law Firm reports that recently Ontario Premier Kathleen Wynne announced that she will not grant an exemption to permit Sikh motorcycle riders to wear turbans instead of helmets. This was reported by the National Post on August 19, 2014 at http://bit.ly/1s4646F. The reason for the decision - safety.
According to Simes, who advises employees with human rights issues, this decision is an example of the conflict between religious accommodation and safety. "This conflict can occur in the workplace forcing employees to choose between their religion and their employment," Simes says.
The Canadian Charter of Rights and Freedoms provides Canadians with the right to freedom of religion while the Ontario Human Rights Code protects against discrimination in employment on the basis of creed (a system of faith including belief and observance). Simes explains that to comply with the Code employers must accommodate an employee's religious needs to the point of 'undue hardship'. "In some situations, undue hardship could include safety concerns," Simes notes.
For example, Simes states that the issue of safety and Sikh turbans was previously raised before the Supreme Court of Canada. In Bhinder v. CN, [1985] 2 SCR 561, the employer (CN) had introduced a new policy that employees were required to wear a hard hat at a particular worksite. Bhinder refused because his religion required him to wear the turban. The Supreme Court held that wearing a hard hat was a bona fide occupational requirement – that it was a true necessity of the job – for safety reasons. Therefore, Bhinder's religious needs were not accommodated.
Simes remarks, however, that in many cases it will be difficult for an employer to meet the undue hardship test and most employees will be entitled to religious accommodation. "Where a workplace rule discriminates against an employee on the basis of religion, directly or indirectly, it will only be upheld if it is a true occupational requirement. Even where this is the case, employers still must consider whether the employee affected can be accommodated," Simes states. She encourages employees who are required to perform duties or meet schedules which conflict with their religious obligations, to speak to a human rights lawyer.
Nicole Simes is a lawyer with MacLeod Law Firm, a Canadian Labour and Employment Law Firm. MacLeod Law Firm has represented 1000s of employees over the past 25 years. MacLeod Law Firm's practice includes human rights claims, wrongful dismissal claims, employee terminations, severance packages, employment contract review, employee resignation advice, and workplace safety.