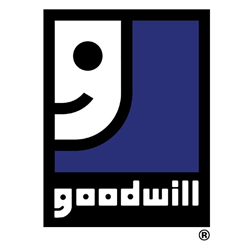 "Look for individual pieces that you can put together to create an awesome look. Goodwill stores get new inventory every day. Customers should check back regularly to find the Halloween pieces they need without breaking the bank."
Rockville, MD (PRWEB) October 09, 2014
Zombie, pirate and vampire costumes are trending in the list of do-it-yourself (DIY) costume choices this Halloween. Goodwill® polled thousands of Americans to learn more about the most popular costumes for men, women and children. Here's a brief summary of the top three results for men, women and children:

Adult men: zombie, pirate and soldier
Adult women: witch, zombie and pirate
Teen male: zombie, pirate and vampire
Teen female: witch, princess and zombie
Boy: ninja turtle, spider man and zombie
Girl: princess, witch and fairy
Additionally, the phone survey (ORC International Research) found that 62 percent of women preferred DIY costumes over packaged products, compared to 57 percent of men. DIY includes buying separates, combining individual pieces around a theme to create a custom Halloween look. Ninja Turtles, Spider Man, Frozen, Batman, Superman, Friday the 13th and Day of the Dead are strong movie themes among shoppers interested in DIY Halloween costumes. The poll also determined that funny (17 percent), minimalist (17 percent) and unique (14 percent) costumes are popular costume choices this year. The iconic or classic costume was preferred by 11 percent of Americans, followed by couples' costumes at 10 percent.
Shoppers can find all the items they need to create a unique costume at Goodwill and take pride in knowing their purchases help the community. Store revenues fund Goodwill's employment and community services that helped 9.8 million people last year. These services include résumé assistance, career counseling, financial education, child care, transportation and many more.
"All you need is a little creativity to find a unique costume at Goodwill. I grew up shopping in Goodwill stores and I still shop at Goodwill to build my costumes. Goodwill stores are treasure troves filled with hidden gems that will really make your Halloween costumes stand out from the crowd," said Evette Rios, lifestyle expert, television host and Goodwill spokesperson. "Look for individual pieces that you can put together to create an awesome look. Goodwill stores get new inventory every day. Customers should check back regularly to find the Halloween pieces they need without breaking the bank."
Goodwill's first national Halloween poll contains different perspectives: a random landline and cell phone national survey of 1,005 respondents independently conducted by ORC International Research and a separate DIY national in-store costume poll of more than 8,500 respondents held in 90 Goodwill stores in Washington, California, Nevada, Texas, Illinois, Wisconsin and Florida from September 29 – October 6. To learn more about the methodology of the phone or in-store surveys as well as an expanded version of the survey's findings, contact Charlene Sarmiento.
More costume ideas can be found on Goodwill Industries International's Pinterest page. http://www.pinterest.com/goodwillintl/goodwill-halloween/
About Goodwill Industries International
Goodwill Industries International is a network of 165 community-based agencies in the United States and Canada with a presence in 14 other countries. Goodwill agencies are innovative and sustainable social enterprises that fund job training programs, employment placement services and other community-based programs by selling donated clothing and household items in more than 3,000 stores and online at shopgoodwill.com®. Goodwill also builds revenue and creates jobs by contracting with businesses and government agencies to provide a wide range of commercial services, including packaging and assembly, food service preparation, and document imaging and shredding. In 2013, more than 9.8 million people in the United States and Canada benefited from Goodwill's career services. Goodwill channels 83 percent of its revenues directly into its programs and services.
To find a Goodwill location near you, use the online locator at http://www.goodwill.org, or call (800) GOODWILL. Follow us on Twitter: @GoodwillIntl and @GoodwillCapHill, and find us on Facebook: GoodwillIntl.
CONTACT:
Charlene Sarmiento
Goodwill Industries International
Phone (240) 333-5590
Cell (240) 620-7703
Charlene(dot)Sarmiento(at)goodwill(dot)org