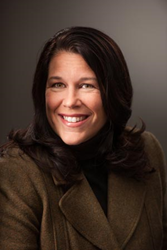 Lawrenceville, NJ (PRWEB) October 10, 2014
WHO: Siobhan O'Bara, senior vice president of industry engagement, GS1 US
WHAT: Will deliver a keynote speech addressing the value of global collaboration during a workshop titled "Modernizing the Supply Chain into the 21st Century" at the 2014 Healthcare Supply Chain Expo
WHEN: Thursday, October 16, 2014
WHERE: The 2014 Healthcare Supply Chain Expo
JW Marriott Washington DC
1331 Pennsylvania Avenue, NW
Washington, DC 20004
DETAILS: Global collaboration across the healthcare industry has never been more critical. As healthcare products continue to be manufactured, shipped and sold across borders, implementing a global language for identifying healthcare products is imperative. In a highly regulated environment committed to improving patient safety, global standards provide the opportunity to link geographies and stakeholders while ultimately helping the industry improve patient safety and the efficiency of healthcare systems.
During her keynote speech, Ms. O'Bara will discuss how GS1 US is facilitating healthcare industry collaboration to support requirements for the Drug Supply Chain Security Act, Unique Device Identification and Meaningful Use through the adoption of open, global standards. She will also share best practices to help healthcare companies improve data accuracy, speed and efficiency in their supply chains and care delivery.
About GS1 US
GS1 US, a member of the global information standards organization GS1®, brings industry communities together to solve supply-chain problems through the adoption and implementation of GS1 Standards. Nearly 300,000 businesses in 25 industries rely on GS1 US for trading-partner collaboration and for maximizing the cost effectiveness, speed, visibility, security and sustainability of their business processes. They achieve these benefits through solutions based on GS1 global unique numbering and identification systems, barcodes, Electronic Product Code (EPC)-enabled RFID, data synchronization, and electronic information exchange. GS1 US also manages the United Nations Standard Products and Services Code® (UNSPSC®). http://www.GS1US.org.