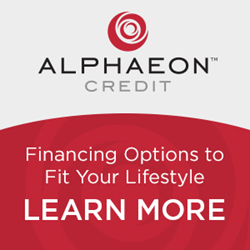 Newport Beach, CA. (PRWEB) October 10, 2014
As a leading cosmetic surgery practice in Orange County, Cruise Plastic Surgery strives to offer flexible financing options to their patients as a way to further assist them in achieving their aesthetic goals. Most recently, Cruise Plastic Surgery has added Alphaeon™ Credit to their list of preferred cosmetic surgery financing companies (http://orangecountycosmeticsurgery.com/cosmetic-financing-about/). Alphaeon™ Credit is privately owned by a network of doctors and surgeons committed to enriching the lives of those wanting to look, feel and perform their best.
"There are a large number of men and women who want very badly to have cosmetic surgery, but don't have the ability to pay for their procedure upfront. Insurance doesn't cover elective surgery, so offering financing options is the best way we can help our patients who need it," mentioned Dr. Joseph T. Cruise.
To learn more about cosmetic surgery financing in Orange County, please visit:
http://orangecountycosmeticsurgery.com/cosmetic-financing-about/
Cruise Plastic Surgery made the decision to begin offering Alphaeon™ Credit, because they are doctor and surgeon owned, and offer accessible forms of financing to their Orange County cosmetic surgery patients. Alphaeon™ provides an easy to use on-line program that has strong approval rates, superior credit limits, and a wide array of payment plans not always offered with other credit cards. Within just minutes patients will know if they are approved and for what amount. Through Alphaeon™ Credit, Cruise Plastic Surgery is offering their Orange County cosmetic surgery patients payment plans ranging from 24-36 months with interest, as well as 3 and 6 month plans interest free. Additionally, Alphaeon™ does not charge an application fee, annual fee or pre-payment penalty and the credit card can be used again for future elective healthcare services or procedures by the patient or a family member.
About Cruise Plastic Surgery:
Cruise Plastic Surgery, located in Newport Beach, Orange County, California, is one of the top plastic surgery practices in the Southern California region. The director, Dr. Joseph T. Cruise, is a fully trained, board-certified plastic surgeon specializing in facelift, breast augmentation, tummy tuck and other cosmetic surgery procedures. Dr. Cruise is also one of the region's best known surgeons for rhinoplasty (nose surgery), neck lift surgery and gynecomastia. His dedication and focus is clearly evident in the comprehensive educationally based web site he manages and the concierge-like customer service his patients receive from the entire office. Experience and predictably good results have earned him the distinction of being one of the best plastic surgeons in Orange County.