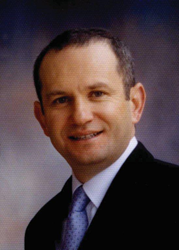 Farmington, MI (PRWEB) October 09, 2014
Dr. Roman Shlafer leads the fight against gum disease that his Farmington, MI patients suffer from with some help from twenty-first century laser technology. Among the warning signs of periodontitis, receding gums are often an indicator of serious trouble in the mouth. Many recent studies have shown that overall health of the body is linked closely to health of the mouth. If the bacteria that causes gum disease is present in the gums, there are recognized risks to other organs of the body that are related to the gum infection.
Fighting gum disease in Farmington, MI with advanced technology, Dr. Shlafer is among the one percent of dental professionals who are trained and certified to administer the LANAP® protocol. The technique uses a computer guided laser beam to treat gum disease. Dr. Shlafer teaches patients to watch out for symptoms of gum disease including signs such as:

Bleeding gums
Receding gums
Discolored gums
Swollen gum tissue
Persistent mouth odor
Among the millions of Americans suffering with active periodontal disease, many have avoided gum surgery due to fear of the invasive traditional procedure. Some gum surgery still uses scalpels to cut away severely infected tissue and then uses stitches to reattach the gums. The pain level associated with the traditional surgery may be intense and recovery times lengthy. With the LANAP® laser periodontal therapy, however, gum disease can be treated in a few simple office visits with the minimally invasive procedure.
Using a computer guided, very small laser tool that is approximately the width of three human hairs, Dr. Shlafer can target periodontal disease below the gum line without cutting or stitching the delicate gum tissue. Patients report little or no bleeding and only mild discomfort with the laser procedure. Most people return to regular life activities within a day.
For more information about the modern tools and technology used in the fight against the risks of untreated gum disease in Farmington, MI visit Dr. Shlafer on the web at http://www.detroitgumsurgery.com. To learn about how to treat receding gums and for information about all the services available at the office, call (248) 918-4205.
About the Doctor
Dr. Roman Shlafer is a general practitioner offering patients personalized dental care for Farmington, MI since 1986. Dr. Shlafer received his DDS from the University Of Michigan School Of Dentistry, where he studied under top reconstructive and cosmetic dentists. He completed his graduate studies at the Center for Advanced Dental Studies. Dr. Shlafer is part of the American Dental Association and is part of one percent of dental professionals providing the LANAP® protocol, an FDA cleared laser procedure for gum disease and periodontal treatment. To learn more about Dr. Shlafer and his dental services visit his website at http://www.detroitgumsurgery.com and call (248) 918-4205.