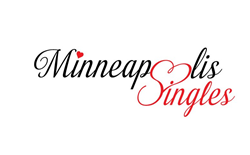 "In the spirit of the holiday season, Minneapolis Singles is determined to do its part to fight hunger in our community."
Minneapolis, Minnesota (PRWEB) October 10, 2014
Minneapolis Singles is a local dating service for single professionals in the Twin City area. The matchmaking service offers unique services for their upscale membership including the assurance of credible profiles, a background screening process, professional one-on-one service, and singles events that gives their members the opportunity to be involved in their community.
One of the focal points of Minneapolis Singles is serving the needs of local singles in the Minneapolis and Twin City's area by being involved in the community, and over the next few months, Minneapolis Singles will be getting involved by hosting a food drive that benefits Second Harvest Heartland. The Minneapolis Singles staff is excited to be working with Second Harvest Heartland to help those families who are in need. In the state of Minnesota, 1 in 6 children, live in hunger. 40% of households that are supported by Second Harvest Heartland have children under the age of 18, and since 2008, visits by seniors have increased by more than 70%.
"In the spirit of the holiday season, Minneapolis Singles is determined to do its part to fight hunger in our community. We are excited about this opportunity and hope our members are as well," said Jill Procai, Minneapolis Singles Membership Services Manager.
The Minneapolis matchmaking company is reaching out to their members to ask for help to raise 100 pounds of food. The staff believes between their hard work and the help of the members they will be able to reach that goal and possibly pass it. New members are also being encouraged to bring in food to donate when they come in for their initial consultation. Those who do will be eligible for exclusive membership offers.
If you would like to help Minneapolis Singles and Second Harvest Heartland feed those in need, give them a call at 952-835-9590 or visit their website http://www.RealMinneapolisSingles.com.
About Minneapolis Singles:
Minneapolis Singles is a local dating service for Minneapolis area singles. With an office located in the Edina suburb, Minneapolis Singles meets with each potential member face-to-face to qualify for a membership, run background checks, and learn about their relationship goals. To learn more about Minneapolis Singles visit http://www.realminneapolissingles.com or call 952-835-9590.
.
About Second Harvest Heartland
Second Harvest Heartland, the Upper Midwest's largest hunger-relief organization, works to reinvent hunger relief through leadership and innovation so as to help those who are hungry today and provide the means for those who are hungry to be fed tomorrow. Pioneering partnerships and programs have paved the way for Second Harvest Heartland to distribute nearly 76 million pounds of grocery products this year to hungry seniors, families and children through nearly 1,000 non-profit member agencies and programs serving 59 counties in Minnesota and western Wisconsin.