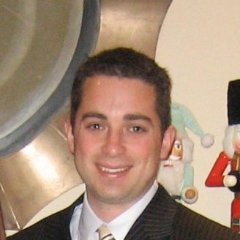 We're affirming ILCO's full commitment to the Canadian market for natural stone.
Oolitic, IN (PRWEB) October 13, 2014
In support of its sustained effort to bring better natural limestone products and related services to Canada, Indiana Limestone Co. has hired a new senior sales staff member and established a representative relationship with a leading Canadian architectural supply firm.
Tim Pick, ILCO's sales manager for Canada, brings extensive experience in a variety of construction roles to his new position. He will build awareness of the Indiana Limestone brand as he cultivates and develops new and existing relationships with architects, designers, fabricators, contractors, dealers and other key players in the industry.
His background in estimating, sales, subcontracting management and many other aspects of architectural and construction processes make him a valuable resource, helping him support and grow the ILCO customer base from coast to coast.
Tim, who operates out of the Toronto suburb of Oakville, can be reached at 647-970-9332 or tim.pick(at)ilco(dot)com .
ClearStream Architectural, Dundas, Ontario, was named ILCO representative with special attention to the architectural community. The company has many years of technical sales experience in building envelope and other highly technical products.
It specializes in providing the architectural and design community with design assistance, product selection, and specification review and performance based requirements. The connections of President John Carpenter and other staff members to the architectural community are strong, deep and nationwide.
ClearStream's staff experts will be responsible for face-to-face presentations on Indiana Limestone to leading Canadian architects and will offer outstanding assistance as those architects create projects utilizing Indiana limestone.
The company can be reached at 905-570-3166 and johnc(at)clearstreamarchitectural(dot)com.
"In making available the outstanding abilities and experience of ClearStream and our own Tim Pick," said Tom Quigley, Chief Executive Officer, Indiana Limestone Co., "we're affirming the company's full commitment to the Canadian market for natural stone. These new connections will significantly support the work of architects and other essential people in the Canadian building design and construction industries."