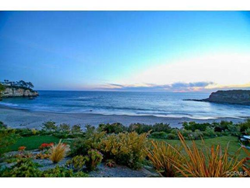 "First Team spends a huge amount of our resources training agents for markets just like this, where unlocking value takes a lot of research, listening, and a high level of service," said Chris Pollinger
Irvine, CA (PRWEB) October 10, 2014
As Southern California's real estate market moves forward in its third year of recovery, the Orange County Register's award winning coverage has focused on how buyers and sellers are creating a mature, healthy market. Included in their in depth coverage was a the coastal luxury community of Laguna Niguel, CA and for expertise the paper turned to First Team Real Estate and Brad Feldman a First Team agent from Laguna Niguel, CA.
"Like communities across Southern California, the real estate market in Laguna Niguel is growing into a mature, balanced market," explained Chris Pollinger. "Over the last 12 months, we have built upon our long time lead in sales by having agents like Brad Feldman, who focus on helping each individual buyer and seller find the values and opportunities they need to find just the right home."
According to publicly available real estate sales data for the last twelve months in Laguna Niguel, First Team Real Estate has outsold its nearest competitors by nearly 10%. In that time, First Team Real Estate has maintained it's double digit market share.
"Clearly, the market is much more balanced between buyers and sellers than it was even a year ago," explained Chris Pollinger. "First Team spends a huge amount of our resources training agents for markets just like this, where unlocking value takes a lot of research, listening, and a high level of service."
For more information on the OC Register report on Orange County Real Estate from October 6, go to http://www.ocregister.com/articles/price-637201-home-percent.html.
ABOUT FIRST TEAM REAL ESTATE
Growing from a single office in Huntington Beach, CA in 1976, First Team Real Estate is now Southern California's largest and most trusted private real estate agency with offices across California. In 2011, 2012, 2013 and now 2014, First Team has been recognized as Best Real Estate Company by the annual Orange County Register survey of 100,000 Southern California households. We can be reached at (888) 236-1943 and at firstteam.com our award winning web site.