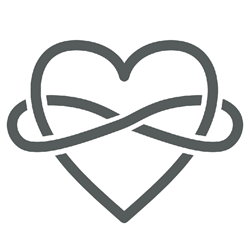 Austin, TX (PRWEB) October 09, 2014
The polyamorous community has a new resource for privacy and organization thanks to brand new app The Poly Life, available for $3.99 from the iTunes App Store. Specifically developed by a poly family for the polyamorous, The Poly Life helps those both in polyamorous relationships and those with large families keep events straight, share to-do lists, manage relationship boundaries, and more.
With The Poly Life, users can finally keep the information they need to organize their lives and relationships in one private, discreet app, rather than fumbling with multiple apps. Users can write agreements and rules with their partner(s), share to-do lists and events, and even add their own polyamorous reference links. Rather than relying on existing, more public services, poly families can keep their private lives private in a single app, created exclusively for their community.
App developer Christine Tseng says she was inspired to build the app to provide a solution to help her polyamorous client keep their lives in order. "My mission was to help my client and in return help other poly families who were looking for an app that is specifically created for them." With no other app like it on the market, The Poly Life is a valuable tool for polyamorous people juggling their busy lives.
Features of The Poly Life include the following:

Create and manage calendar appointments with one or all partners
Keep poly family and/or lovers organized
Create to do lists and choose a partner or partners to help manage and complete to do lists
Create and manage relationship rules or boundaries
Conveniently send texts to one or all partners
Create events to share with all users of The Poly Life
Organize relationship statuses with other partners and/or lovers
View maps to find local hangout spots quickly and easily
Reference information on polyamory, or create links
Customize the wallpaper of the app
The Poly Life is available for $3.99 in the iTunes App Store for iPhone, iPad, and iPod Touch. Learn more about The Poly Life by liking the app on Facebook, following the app at Twitter, or visiting the website, http://thepolylife.com/.
About CatFoster Media
CatFoster Media LLC is an Austin-based tech and entertainment company founded in July 2012 with the goal of developing and publishing innovative, fun, and interactive products while giving back to the world. The team at CatFoster Media works daily to create original content that stands out in the marketplace. CatFoster Media believes in building a company where they never lose sight of being involved in the global community. Their passion for creativity is equally tied with their desire to donate time (2 weeks minimum per app) and resources (2% gross profits per app) to 501(c)3 charitable causes.