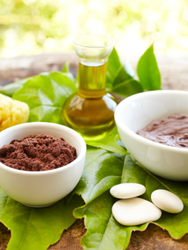 San Francisco, CA (PRWEB) October 11, 2014
Natural body care company Zion Health is proud to announce Mike's health food store located on 1434 N. Central Expressway Suite 108 in McKinney, Texas will now carry Zion's Ancient Clay Skin Repair Cream formulated to help relieve itchy skin, irritated skin, and redness associated with bug bites.
Ancient Clay Repair Cream is a natural remedy for itchy skin and rashes, which combines well known anti-bacterial ingredients including oregano oil, eucalyptus oil and tea tree oil to help treat irritated skin.
One of the cream's featured ingredients, Oregano oil, is packed with phenolic compounds that have been shown to be effective anti-microbial agents. A study conducted by the McCormick Science Institute found that Oregano oil suppresses the growth of disease-causing microbes and reduces inflammation when applied topically.
Ancient Clay Repair Cream also contains a unique ingredient called Calcium Montmorillonite, a clay well known for its ability to absorb toxins. Montmorillonite, also known as Kanwa clay, is rich in trace minerals and has a special chemical structure that naturally absorbs heavy metals and environmental contaminants. This natural anti-itch remedy is commonly used for instant relief for bug bites, rashes, and irritated skin.
Ancient clay Repair cream may now be purchased at Mike's health food store in Texas and online at http://www.adamaminerals.com. Zion Health provides its consumers with pure skin and body care products that are vegan, free of parabens and aluminum and formulated using certified organic ingredients whenever possible.