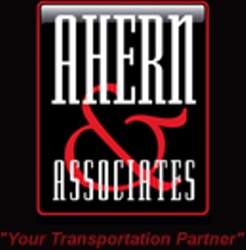 "Success is a choice; it is your choice."
Phoenix, AZ (PRWEB) October 15, 2014
In the latest issue of the Ahern Advisory, a leading weekly newsletter published by Ahern & Associates for the transportation and trucking industry, Andy Ahern discusses his experiences, ideas, and suggestions for achieving success in an industry that is challenging and pressured. In his consulting practice and in his weekly newsletters, he advises readers and clients to constantly think outside the box.
"My personal belief is that you must be willing to experience setbacks on the way to your dream, because that is part of 'the challenge,'" Mr. Ahern explains. "Success is a choice; it is your choice." He cites the lessons of 3-time Olympian Rueben Gonzales, who travels the country teaching people how to set and achieve personal and professional goals. Rueben has five key elements of success: Go all the way, Create a dream team, Give yourself a pep talk, Learn from your mistakes, and Recover quickly.
Mr. Ahern is a firm believer that most individuals and companies possess the potential to do many amazing things if they are willing to make the sacrifice. He advises that to be successful, people need to create a positive environment, find ways to overcome challenges regardless of the circumstances, and never complain. "It is important to learn to embrace change, because change creates advancement. You must be willing to try something new and cannot be a victim," he states.
Most importantly, Mr. Ahern relays that people have to enjoy the challenge to reinvent themselves. When asked how his transportation consulting company has been able sustain itself for 27 years, his answer is, "We keep reinventing what we do and how we do it…We also focus on developing long-term relationships and do not focus on 'just the immediate need', but the long-term needs of our clients." Andy Ahern goes on to explain that the key to making a right decision and taking a company in the right direction is easier than one may think - businesses simply need a plan, which many companies do not have.
"It is important to understand that the decisions you make in your business have a rippling effect, negatively or positively. Your decisions must create a 'win-win' for everyone who is affected. In reference to people, people make companies grow, and whether or not we choose to empower ourselves with good people that are much smarter than us, is an individual choice; but it is necessary, if you want to grow and expand your business," advises Andy Ahern.
The Ahern Advisory reaches more than 400,000 readers each week. The concepts discussed are placed within the framework of the trucking industry but are useful lessons for leaders in all businesses. Interested parties may sign up to receive the free newsletter online at Ahern-ltd.com.
About Ahern & Associates, Ltd.
Ahern and Associates is North America's leading trucking and transportation management consulting firm. The skilled consultants at Ahern and Associates specialize in mergers and acquisitions of trucking and logistics companies as well as the restructuring and evaluation of existing carriers that seek to increase operating efficiency and improve profitability. Since 1987, Ahern and Associates has aided hundreds of buyers in the acquisition of trucking and logistics companies throughout the U.S. and Canada as well as assisting many transportation and logistics companies in reducing their overall operating costs and increasing their profitability.
For more information, please call 602-242-1030 or visit http://www.ahern-ltd.com.