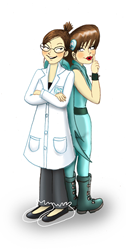 (PRWEB UK) 10 October 2014
Following a marked increase in the promotion of stem cell therapies during stem cell awareness week, Dentists attending London's Dental Showcase queued to meet the specialist team at BioEden.
After a slow start to the Exhibition yesterday, dentists flocked in number to London's Excel today, and there is no sign of the show slowing up.
It was standing room only for a lecture about 3D printing, which just happened to be taking place next to BioEden's stem cell banking exhibition. BioEden specialise in stem cell banking from teeth, and dentists are keen to learn from the latest developments. 3D printing is being used in stem cell research and it is thought that the printing of human organs from stem cells, will one day eradicate the current shortage of human organ in transplants.
BioEden have recently launched a child friendly concept 'BioKidz' which educates children about the stem cells found in their baby teeth. Dr Shah from South London said, 'I am very excited to have the opportunity to inform my patients about stem cell banking from teeth'
For more information please visit http://www.bioeden.com