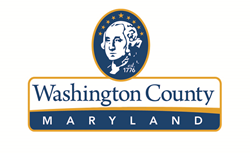 "We extend our congratulations to Tractor Supply Company and are pleased to assist with their expansion," said Kassie Lewis, Director, Washington County Department of Business Development.
Hagerstown, Md. (PRWEB) October 10, 2014
The Washington County Board of County Commissioners have announced the addition of 125 jobs in Washington County, as part of a Tractor Supply Company expansion project currently underway. With a targeted completion date in early 2015, the company will occupy 309,000 square feet at 16522 Hunters Green Pkwy in Hagerstown.
Utilizing the Enterprise Zone Tax program, Tractor Supply Company will employ 125 new workers including 16 management level positions in the region. The company is also eligible for One Maryland and Job Creation Tax Credits administered by the Maryland Department of Business and Economic Development (DBED).
"Tractor Supply Company is pleased to be expanding its distribution capabilities and opening a second facility in Hagerstown, Maryland," said Alex Stanton, Senior Vice President of Supply Chain at Tractor Supply. "We have enjoyed a strong relationship with the Washington County community since we opened our store in 2002 and our original distribution center in 2005 and are excited to be part of the County's continued economic development. Our new facility will add approximately 125 jobs to the county and support the Company's continued growth in the Northeast region."
This expansion also supports the retention of 270 current jobs already a part of the Washington County business community.
"We extend our congratulations to Tractor Supply Company and are pleased to assist with their expansion," said Kassie Lewis, Director, Washington County Department of Business Development. "The County values the presence of Tractor Supply and the employment they provide our citizens. We're committed to the growth of industry in Washington County and will continue support of reinvestment and expansion in our communities. The strategic partnerships we hold with the state and local governments will enable us to secure high paying jobs and enhance our future economic development efforts."
"We are pleased to work with Washington County to help this successful Maryland company continue to grow and add new jobs," said DBED Secretary Dominick Murray. "Tractor Supply's decision to expand operations here reflects our strong commitment to providing a supportive business environment and excellent workforce."
This collaborative economic development project comes on the heels of State and County expansion projects with Volvo Group and National Golden Tissue, also in Washington County. Projects with NGT and Volvo Group expect to retain 70 jobs while creating more than 260 additional full-time positions.
For more information regarding Washington County workforce and employment data, please contact Washington County Public Relations and Community Affairs at publicaffairs(at)washco-md(dot)net or 240-313-2380.
###
About Washington County, Maryland Government
Washington County, Maryland Government strives to fulfill its duty to the citizens of Washington County with regard to operational efficiency, fiscal responsibility, and responsiveness to the needs of the community. This vision is used to ably assist the Board of County Commissioners of Washington County in achieving goals for moving the County forward as present needs and future plans are addressed.
According to the Maryland Department of Legislative Services, the Washington County General Fund has one of the lowest costs per capita for services provided of all 23 counties and Baltimore City. This is attributed to the efficiency, staffing levels, and cost containment exhibited in Washington County Government operations. Visit http://www.washco-md.net for more information.
Get Connected and See Updates
Twitter: Tweet at us on Twitter @WashingtonCoMD
Facebook: Like us on Facebook at WashingtonCountyMD
YouTube: Watch on WashingtonCountyMD