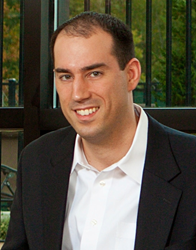 Apex, NC (PRWEB) October 10, 2014
Dr. Craig Dorion of All Day Dentistry seeks to educate patients with regard to the importance of attending to any dental care issues in honor of Dental Hygiene Month. The doctor offers treatment to sufferers of gum disease in Apex, NC through the use of the LANAP® protocol, a minimally invasive laser based treatment option. Patients who are exhibiting symptoms of gum disease such as bleeding gums should seek treatment as soon as possible, as there are a number of serious conditions that can arise if an individual delays or forgoes treatment.
The LANAP® protocol is a minimally invasive option due to the fact that there is no need for the doctor to use a scalpel or sutures throughout the treatment. This results in the reduction of healing time and the amount of discomfort that a patient may experience. This is accomplished through the use of the PerioLase® MVP-7™, which targets the harmful bacteria that reside in the pockets of the gums while allowing the healthy gum tissue to remain. Given the availability of a minimally invasive treatment option, there is no need for patients to allow bleeding gums to go untreated.
The incidence of gum disease in Apex, NC and the United States as a whole is significant, as the Centers for Disease Control and Prevention (CDC) report that 47.1 percent of all American adults suffer from some stage of the disease. The problem extends beyond bleeding gums, as gum disease cannot only result in tooth loss, but it has also been linked in recent studies to cardiovascular disease and diabetes. These conditions are quite serious, further underscoring the need for patients to seek treatment in an expedient manner.
Individuals who are suffering from gum disease in Apex, NC can contact the office of Dr. Dorion for more information or to schedule an appointment for a consultation. While the LANAP® laser protocol is considered a minimally invasive treatment option, it might still be necessary for the doctor to discuss the options that may be available before deciding upon the most appropriate course of action for each individual patient's needs.
About the Doctor
All Day Dentistry is a dental practice offering personalized dental care for patients in the Research Triangle Park area including Apex, Cary, Chapel Hill, and Raleigh, North Carolina. Dr. Craig Dorion completed his DDS at the University of North Carolina at Chapel Hill, where he continued advanced training with specialized focus in periodontics, dental implant surgery, and sedation in the Department of Periodontology at UNC School of Dentistry. He simultaneously completed a Master of Public Health degree in Health Policy and Management at the prestigious UNC Gillings School of Global Public Health Dr. Dorion belongs to the one percent of dental professionals currently providing the LANAP® laser protocol, the first FDA-cleared laser procedure for gum disease and periodontal treatment. To learn more about the dental services available at All Day Dentistry, visit http://www.alldaydentistry.com and call 919-636-3091.