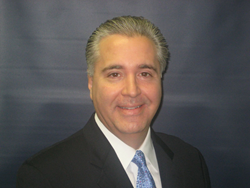 Key West, FL (PRWEB) October 10, 2014
Periodontist, Dr. Mark I. Gutt invites patients to learn about an advanced, minimally invasive treatment option for gum disease, now available in Key West, FL. Dr. Gutt is proud to offer the latest in gum disease treatment technology, the LANAP® laser protocol, and wants to educate patients on the warning signs of the disease, including bleeding gums. By learning the early signs to watch for and getting regular dental checkups, patients can address the problems quickly and receive treatment through Dr. Gutt.
One of the first signs of gum disease is plaque buildup around the gum line. The buildup causes inflammation of the gums, which often bleed when brushing and flossing. Initially, there is no pain involved. However, a lack of pain unfortunately causes many to misunderstand the seriousness of gum disease. Even though no pain exists, the disease means that an active infection is living in the mouth and gums, and treatment is needed. This infection affects dental and overall health, as it is linked to many medical conditions. At the first sign of gum disease, Dr. Gutt recommends contacting him at his Key West office for help. In addition to bleeding gums, signs of disease may include swollen or red gums, recession, and bad breath.
Dr. Gutt uses the LANAP® protocol to treat gum disease in Key West. The LANAP® protocol is an FDA cleared laser surgery that is minimally invasive and has high success rates. While it is best to treat the disease as early as possible to stop gum and bone damage from occurring, this procedure stimulates remaining healthy cells to initiate healing. Because Dr. Gutt does all this with a laser in his office, he does not have to cut or suture the gums when he treats patients. The LANAP® protocol is known for its ability to treat complex cases while leaving the patient in only minor discomfort.
Anyone who would like additional information on bleeding gums and the LANAP® protocol may visit Key West, FL periodontist, Dr. Gutt's website at http://www.southfloridaperio.com or contact his office by phone at (305) 294-4661.
About the Doctor
Dr. Mark I. Gutt is a board certified periodontist, and the founder and principal of his periodontal oral health care practice, which was established in 1991. Dr. Gutt has since expanded his practice from the original location, and now has offices located in Miami Beach, Aventura, and Key West, FL. He received his Bachelor's degree in 1984 from Boston University, and earned his doctor of dental medicine (DMD) in 1989 from the University of Pennsylvania. Dr. Gutt went on to obtain his specialty certification in periodontics in 1991, also from the University of Pennsylvania, and completed his board certification as Diplomate of the American Board of Periodontics in 1999, a degree attained by only 20 percent of the periodontists in the world. Dr. Gutt belongs to the one percent of dental professionals in the world currently providing the LANAP® Protocol, the first FDA-cleared laser procedure for gum disease and periodontal treatment. To learn more about Dr. Gutt and the dental services he provides, visit his website at http://www.southfloridaperio.com or call the Key West office at (305) 294-4661, the Miami Beach office at (786) 329-4989, or the Aventura office at (786) 419-4245.