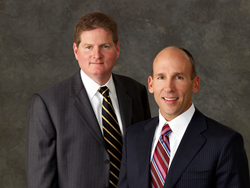 Sacramento, Ca., (PRWEB) October 14, 2014
Hanson McClain Advisors, a Barron's top 100 independent wealth advisor with more than $2 billion under administration, is expanding into five new regions in four states with the goal to bring their asset preservation investment management approach to several more cities before year's end.
Said Hanson McClain Founder and Co-CEO Scott Hanson: "We aren't expanding merely for the sake of expansion. We have the ideal people and infrastructure in place so that the level of service and support our long-term clients have enjoyed is replicated in each city we select."
Said HMA Co-Founder Pat McClain: "This is a very strategic move in that the people we typically work with are employees of utility and telecom companies that, when it comes to retirement preparation, have historically been underserved. We've been working with companies such as AT&T for 20 years, and we've become experts in their retirement plans. We believe we fill an important role that is often lacking in their very own HR departments."
Representing Hanson McClain in Los Angeles is Scott Goodman, while Justin Wilson has been named to lead the San Diego office. Long-time advisor Adam Peters is stationed in Denver, while Craig Anderson is heading up the Atlanta office, with Kris Emick in Des Moines.
About Hanson McClain
Founded in 1993 by Scott Hanson and Pat McClain, Hanson McClain Advisors is an investment advisory firm with over $2 billion in assets under administration. Both Scott Hanson and Pat McClain were named to Barron's list of the Top 100 Independent Wealth Advisors in America in 2014. It was the 3rd year in a row for both.