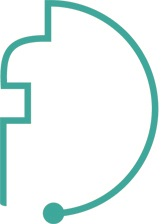 It has certainly been a busy few months, a trend the firm hopes to continue well into 2015.
London, UK (PRWEB) October 13, 2014
Fellows and Associates, a boutique team of recruiters and management consultants focused on the international Intellectual Property sector, has identified a recent change in the market resulting in a growing need for patent attorneys with a background in chemistry.
"We have been commenting for some time that there is a significant lack of candidates with an electronics background" explains consultant Phillipa Field. "However we are becoming increasingly busy with instructions from firms looking to add to their Chemistry departments. We have a number of active roles for candidates ranging from finalist level up to senior associate available across the country, not necessarily restricted to London."
The Fellows and Associates team has invested a considerable amount of time in trying to source electronics attorneys for their clients, although it now seems there may be a shift in their focus. "I think the dearth of candidates in electronics at the desired level (up to two years' post qualification) is a consequence of the recession which affected the Intellectual Property profession a little later than other sectors" says Pete Fellows, Managing Director. "Firms made the decision to stop taking on graduates which affected the number of suitable candidates at the level now requested by most firms."
It could be assumed that the lack of activity for chemists in the IP sector would result in an abundance of candidates being available once the tides changed, however it seems that has not necessarily been the case. "When we first noticed a shift in the market it was still relatively difficult to find interested candidates as there were not a number of different options available for them to fall back on should the move not go to plan. Patent attorneys are meticulous by nature and can be tentative about making a move so the lack of options available would quite rightly make them hesitant in applying." Thankfully this is no longer the case with a number of different options available for those who are active, and those who are considering a move, in the market.
Given the focus on electronics in the IP profession over the past few years it is surprising, and somewhat refreshing, that the majority of the Fellows and Associates' activity is now dedicated to other roles in the sector. As well as seeing an increase in chemistry roles the team has been working on some international opportunities, roles with IP service providers and support roles within firms of patent and trade mark attorneys. "We really are working on a mixed bag of instructions at the moment with roles in Mexico for a biotechnology graduate and a physics attorney in Germany being a direct result of attending AIPPI last month, as well as support roles in the UK and a sales manager role based in Belgium" says Phillipa. Another area that has seen a recent revival is trade marks, which has seen the Fellows and Associates team focus on recruiting a variety of positions across the country ranging from part qualified to Partner level.
It has certainly been a busy few months, a trend the firm hopes to continue well into 2015 with their attendance at the INTA Annual Meeting in San Diego, the AIPLA Annual Meeting in Washington and their heavy involvement in the Patent Industry Awards set to take place in October 2015.
About Fellows and Associates
Fellows and Associates recruit Patent Attorneys, Trade Mark Attorneys, IP Lawyers and other Intellectual Property professionals worldwide. The firm offers a diverse range of recruitment services including search, advertised selection and managed campaigns. Fellows and Associates' management consultancy division offers targeted strategic advice to firms within the Intellectual Property sector worldwide. See http://www.fellowsandassociates.com for more, phone +44 207 903 5019 or email contact(at)fellowsandassociates(dot)com.