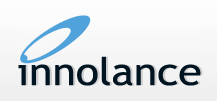 Mobile is growing and changing all the time...
Sterling, VA (PRWEB) October 14, 2014
Last month, Apple released the iPhone 6 and 6 Plus, and a brand new operating system, iOS 8, to accompany the new devices. A significant increase in screen size — 4.7 and 5.5 inches, respectively, up from the 5S's four — and processing speed has necessitated the redesign of many existing applications. That's where Innolance comes in. The mobile app developer is now offering a discount for iOS 8 compatible app design and development.
"Mobile is growing, and it's changing all the time," said Abhi VK, CIO at Innolance. "Our goal is to provide our customers with outstanding application development services that will keep their customers satisfied."
Innolance is offering a 10% discount to new clients who want to design and develop iPhone 6 and 6 plus apps in the month of October. According to Abhi, Innolance is committed to following the latest trends in technology and supporting their clientele. "Historically, Apple's smartphone and tablet platforms has brought us a lot of work from our clients, every time they released a new device/OS," he added.
Innolance has successfully developed more than 100 mobile applications, and has demonstrated knowledge in the functional and technical aspects of next generation mobile application development. Innolance's ability to adopt new generation technology with iterative development methodology has enabled the company to create exceptional applications for all mobile platforms.
For more information, visit http://www.innolance.com.
About Innolance
Innolance delivers innovative IT solutions to a wide variety of clients ranging from small start-ups to large organizations and enterprises. We provide various technical services to our customers to ensure their business needs are met, whether it's to help them expand their business or more effectively execute their business strategies.