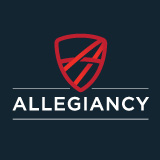 New York, NY (PRWEB) October 13, 2014
Allegiancy CEO Steve Sadler will speak in a general session panel about finding opportunities in the U.S. middle market at iGlobal Forum's 11th Real Estate Private Equity Summit on Oct. 15 in New York.
Sadler will participate in the discussion, "What opportunities lie in the middle market, and how you can best access them." The middle market — the secondary and tertiary markets where assets are generally under $50 million — is beginning to show signs of life. As the gateway cities experience cap rate compression, many investors are looking further afield for opportunity. But doing business in smaller markets places different requirements on owners and managers.
As the leader of a firm that manages commercial real estate assets in the U.S. middle market, Sadler will share several insights specific to secondary markets, including why achieving operational efficiencies is both more difficult and more essential to generate better returns for investors; how acquisition analysis in smaller markets differs from gateway cities; and what nimble looks like and how to achieve it.
Sadler believes that mid-market commercial properties require expert asset management whether they are well-occupied or in foreclosure. Allegiancy's track record demonstrates that properties can remain profitable, even when market conditions are difficult, through excellent tenant service, careful operations, strategic evaluation, and efficient implementation — which keep buildings full and cash flowing in the right direction.
***He will be available for interviews with the media Wednesday.***
ABOUT iGlobal's 11th Real Estate Private Equity Summit
The 11th Global Real Estate Private Equity Summit will focus on the asset classes, regions, and investment styles that can help attendees maintain yield in a diminishing yield environment. As one of the most longstanding summit series in the industry, the event will gather senior-level representatives from the leading real estate private equity firms, pension plans, endowments, foundations, family offices, insurance companies, investment banks, distressed debt firms, real estate asset managers, consultants, and owners and developers. Visit http://www.iglobalforum.com/event.php?id=109 for more information.
# # #
About Allegiancy
Allegiancy is changing the business of asset management for commercial real estate owners and investors. With an advanced technology platform and singular focus on serving as the owners' advocate, the company brings fresh vigor to an often poorly understood business. Combining its proactive Value Assurance? operational rigor with an intense focus on cash flow and profitability, Allegiancy is expanding on a track record of more than four decades of success.
Headquartered in Richmond, Va., and led by a team of seasoned professionals and more than 100 years of experience, Allegiancy manages properties that have outperformed their peers by 45% since 2006. The company has more than $300 million in assets under management (AUM) and delivers clients attractive returns and profitable, hassle-free investments in commercial real estate.
More information about Allegiancy may be found at http://www.allegiancy.us.
To schedule an interview with Allegiancy's leadership, contact Audrey Bevel at audrey@allegiancy.us or 866.842.7545 ext. 204.
This press release contains forward-looking statements within the meaning of the Private Securities Litigation Reform Act of 1995 and other federal securities laws. These forward-looking statements are based upon the Allegiancy, LLC's (the "Company") present expectations, but these statements are not guaranteed to occur. Furthermore, the Company disclaims any obligation to publicly update or revise any forward-looking statement to reflect changes in underlying assumptions or factors, of new information, data or methods, future events or other changes. Investors should not place undue reliance upon forward-looking statements. For further discussion of the factors that could affect outcomes, please refer to the "Risk Factors" section of the offering circular dated January 14, 2014 and filed by the Company with the U.S. Securities and Exchange Commission on January 15, 2014. The offering circular, and any supplements or updates thereto, is available on the EDGAR system located on http://www.sec.gov.