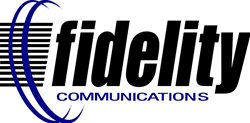 Sullivan, MO (PRWEB) October 11, 2014
Michelle Williamson has been hired as the new Fidelity Communications Benefits Manager, effective immediately.
Williamson has over 15 years of experience in medical billing. She has worked extensively with multiple insurance plans, and was also a Certified Application Counselor for the Health Marketplace (Affordable Healthcare Act). Her most recent role was as the Financial Counselor at Missouri Baptist Hospital-Sullivan.
She calls her new job "the perfect opportunity to use all my education, go back full-time and do something I really enjoy." She worked part-time at the hospital following the birth of her two children, Josie and Ethan. Her husband, Lance, has worked at Fidelity as a network and tech engineer for more than 15 years. They live in Sullivan.
Williamson, who has extensive experience dealing with insurance companies and third-party health plan administrators, will be assisting employees with medical insurance claims and billing concerns. "I'd like to build upon what we've been doing and streamline it a little better," she said. "I want to hit the ground running and make sure I meet everyone's needs. In this job, you need to anticipate the needs of others to be successful."
Williamson earned her Bachelor's Degree in Health Service Administration and also holds a Masters in Business Administration with a concentration in Health Care.