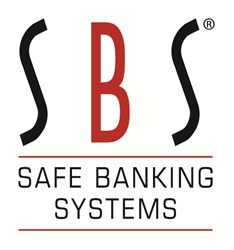 SBS has been on our radar for some time for stirring a revolution in the AML space
Mineola, NY (PRWEB) October 15, 2014
CIO Review (http://www.cioreview.com) has chosen Safe Banking Systems (SBS) for its 20 Most Promising Compliance Technology Solution Providers. The positioning is based on evaluation of SBS' capabilities in anti-money laundering and compliance solutions. The annual list of companies is selected by a panel of experts and members of CIO Review's editorial board to recognize and promote technology entrepreneurship.
"SBS has been on our radar for some time for stirring a revolution in the AML space, and we are happy to showcase them this year due to their continuing excellence in delivering top-notch technology-driven solutions," said Harvi Sachar, Publisher and Founder, CIO Review. "SBS' solutions continued to break new ground within the past year benefiting its customers, and we're excited to have them featured on our top companies list."
"Safe Banking Systems is honored to be recognized by CIO Review's panel of experts and thought leaders," said David Schiffer, President & CEO, Safe Banking Systems.
About Safe Banking Systems
For more than 15 years, Safe Banking Systems, a technology enabled company has been thinking ahead of the risks to combat financial crime and find the "bad guys." SBS' anti-money laundering and compliance solutions solve key Know Your Customer, Customer Due Diligence and Enhanced Due Diligence issues. These solutions provide financial and other institutions with a holistic framework for managing enterprise-wide risk in a data driven environment. SBS' flagship offering, SAFE Advanced Solutions®, combines a patented risk ranking methodology with a probability scoring model that brings actionable intelligence for entity resolution to clients worldwide. For more information, visit http://www.safe-banking.com.
About CIO Review
CIO Review constantly endeavors to identify "The Best" in a variety of areas important to tech business. Through nominations and consultations with industry leaders, our editors choose the best in different domains. Compliance Technology Solution Providers is an annual listing of 20 Most Promising Compliance Technology Solution Providers in the U.S.