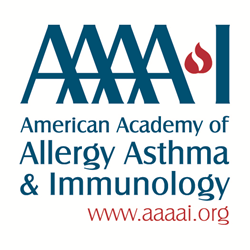 "These findings support the need for nutritional supervision..." -- Dr. Corinne A. Keet, MD, PhD
Milwaukee, WI (PRWEB) October 14, 2014
A population-wide study led by investigators at the Johns Hopkins Children's Center shows that children with milk allergy eat lesser amounts of key nutrients and may have issues growing as steadily and healthfully as their peers.
The research was published on October 13, 2014 in The Journal of Allergy and Clinical Immunology, an official journal of the American Academy of Allergy, Asthma & Immunology (AAAAI).
"Food allergy is often the first manifestation of allergic disease, arising early in life at a time when adequate nutrition is most important for overall growth, brain development, and bone mineralization," said lead author Karen Robbins, MD, a pediatric allergist at Hasbro Children's Hospital/Brown University, who conducted the study as a post-doctoral fellow at the Johns Hopkins University School of Medicine.
The study examined 6,189 children aged 2 to 17 through the National Health and Nutrition Examination Survey. Overall, 6.3% had a food allergy and 1.1% were allergic to cow's milk. Scientists found the average weight, height and body mass index (BMI) percentiles were significantly lower for children with milk allergies. They also reported lower vitamin D and fewer calories consumed.
Curiously, other food allergic children had no significant differences in these measures except for modest discrepancies in fat, protein, and caloric intake for those with peanut allergies.
While this is the first description of growth and nutrition patterns of children with food allergies in a large population-based study of U.S. children, more research is needed. Chronic allergic inflammation, increased metabolic demands, corticosteroid exposure and comorbid asthma or atopic dermatitis may also factor into poor growth.
Regardless, children who avoid milk should be carefully monitored.
"These findings support the need for nutritional supervision with calcium and vitamin D supplementation where appropriate, in addition to monitoring the growth for children in this at risk population," said senior study author Corinne A. Keet, MD, PhD, a pediatric allergy specialist at the Johns Hopkins Children's Center.
More information on food allergies, vitamin D, and the diagnosis and management of food allergies is available at the AAAAI website. The full study can be accessed through the The Journal of Allergy and Clinical Immunology.
The AAAAI represents allergists, asthma specialists, clinical immunologists, allied health professionals and others with a special interest in the research and treatment of allergic and immunologic diseases. Established in 1943, the AAAAI has more than 6,800 members in the United States, Canada and 72 other countries. The AAAAI's Find an Allergist/Immunologist service is a trusted resource to help you find a specialist close to home.
###